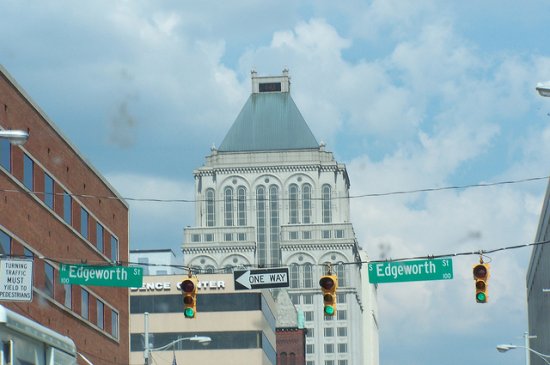 Greensboro, NC consumer bankruptcy questions answered
Image Source: Flickr CC User Charles Smith
People often go into bankruptcy proceedings with a lot of fear. It's an unknown process. They worry about the outcome and whether things will go badly. One question we are often asked at the Law Offices of John T. Orcutt is, "What happens if mt Greensboro, North Carolina bankruptcy filing is rejected?"
Few Petitions Are Rejected
For the most part, it's rare that a bankruptcy petition will be rejected. So long as the information provided in the bankruptcy filing is accurate and all debts and income are included, there's no reason for an NC bankruptcy petition to be turned away.
It's true that Chapter 7 bankruptcy filings are subjected to an income consideration. If you make more than a certain threshold amount, you must pass a Means Test to be eligible. However, no income is too high to qualify for Chapter 7 so long as your debt greatly outweighs your ability to pay.
Chapter 13 Repayment Plans may be Rejected
When it comes to Chapter 13 repayment plans, you might receive a request to modify your plan if it's initially rejected. A plan might be rejected if your Trustee believes that you can afford to pay more towards your debts, or, on the flip side, your Trustee might reject your plan if they feel you can't afford to keep up with it.
Remember that Chapter 13 requires you to pay your current payments on secured debt (like mortgage and auto payments), plus installments towards past-due balances on secured debt and some unsecured debt. If you're rejected because you can't afford your repayment plan, Chapter 7 may be a better option for you.
Full Disclosure Is the Best Defense from Bankruptcy Rejection
The primary obstacle to a successful bankruptcy filing is incomplete disclosure. Sometimes, Greensboro, North Carolina consumers may be tempted to hold back and not include a specific debt in their petition, or else they'll pay off a debt just prior to filing bankruptcy in order to exclude it.
These types of actions are not allowed, and if your Trustee finds out, it can cause issues with your bankruptcy petition. Any consumer considering bankruptcy should understand that they must be completely honest about their income, debts and assets so that their NC bankruptcy attorney can provide proper guidance.
Asset Transfers Should be Avoided
Just as running up debt prior to filing bankruptcy should be avoided, so should the transfer of assets. For instance, if you're worried you'll lose a family heirloom or a second car, you might be tempted to sign the asset over to a friend or relative. This is not allowed.
Bankruptcy petitions always ask about significant asset transfers in the period prior to your bankruptcy filing. Fibbing on this form can get you in big trouble with the court and result in bankruptcy fraud accusations. Don't try and unload assets, hide debts, or make any funny financial moves.
What Happens if Your Bankruptcy Is Rejected?
If you used the Law Offices of John T. Orcutt for your bankruptcy, we'll notify you immediately if your petition or repayment plan is rejected by the court, and we'll help you plan the next steps. If your repayment plan was rejected, we can modify the plan and resubmit it.
If your Chapter 7 bankruptcy was rejected, we'll explain why and plan a new course of action. You may have to wait and work out the issues that caused the rejection and then refile later, or, depending on why it was kicked back, we might be able to modify the petition and resubmit it immediately.
Bankruptcy Offers a Fresh Start
Are you a Greensboro, North Carolina consumer struggling with debt you can't afford? Chapter 7 bankruptcy offers immediate discharge of many debts, and Chapter 13 offers the chance to stop foreclosure and get secured debt payments back on track.
Both options can be life changing. Contact the Law Offices of John T. Orcutt today to find out more about the financial peace of mind offered by bankruptcy. Call +1-919-646-2654 now for a free no-obligation bankruptcy consultation in Greensboro or any of our locations in Raleigh, Durham, Fayetteville, Wilson, Greensboro, Garner or Wilmington.