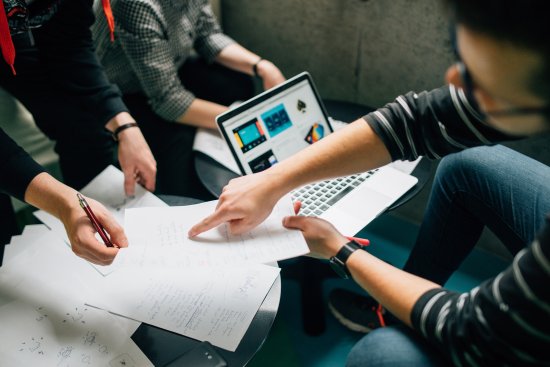 When is Chapter 13 better than Chapter 7?
Image by Štefan Štefančík via Unsplash
There are two types of Wilmington bankruptcy for consumers - Chapter 7 and Chapter 13. With Chapter 7 bankruptcy, it usually takes two to four months to complete, and when you're done, most of your unsecured debts are discharged, with a few notable exceptions. On the other hand, a Chapter 13 bankruptcy lasts three to five years and sets you up on a repayment plan to catch up your mortgage and auto loan while also lowering unsecured debt.
At first glance, it might seem like Chapter 7 bankruptcy is the better of the two options. For some consumers, this may be true, but it's not a fit for everyone. Some Wilmington consumers won't qualify for Chapter 7 and for others, a Chapter 13 bankruptcy may offer better results. Here's a look at how the two chapters work and when Chapter 13 is preferable.
Are You Eligible For Chapter 7?
For some people, there's no choice between Chapter 7 and 13 because they do not qualify for Chapter 7 bankruptcy. To determine if you are eligible for Chapter 7, consider the following:
If your monthly income is below the median income for North Carolina for a family of your size, you should qualify for Chapter 7 automatically.
If your income exceeds that threshold, you must take the Means Test to see if you're eligible. This is determined by comparing your income, costs of living and debt payments to see if you can afford to pay your bills on your current income.
If you filed for and received Chapter 7 bankruptcy discharge within the past eight years, you won't be eligible.
It's important to understand that you may qualify for Chapter 7 no matter how great your income is so long as your debt exceeds your ability to pay based on what you currently earn. Don't assume that you won't be eligible. Talk to a reputable and experienced Wilmington bankruptcy lawyer to find out more.
Are You Eligible For Chapter 13?
Almost anyone can qualify for Chapter 13 bankruptcy so long as you have a regular source of income. Chapter 13 is best suited for those that have fallen behind on their mortgage and auto loan since the repayment plan is designed to catch up past-due balances like this while also reducing balances on unsecured debt like medical bills and credit cards. If you don't have a regular income, you might not be able to afford a repayment plan.
When Chapter 13 May Be Better For You
Even if you qualify for Chapter 7, you may be better served by Chapter 13 if your circumstances include one or more of the following:
You are behind on your car loan or mortgage
If you have missed payments on your vehicle or home loan and are facing repossession or foreclosure, Chapter 7 will typically not help you. With Chapter 13, your repayment plan allows you to catch up past-due balances. Chapter 7 doesn't offer that option.
You have debt obligations that can't be discharged in Chapter 7
Chapter 7 bankruptcy typically discharges an array of unsecured debt but not all types. You won't be able to discharge child support, alimony, or recent income taxes. Student loans are also tougher to discharge. With Chapter 13, even though you can't discharge these debts, you can get on a repayment plan to catch up on them.
You have debt with a cosigner
If you file for a Chapter 7, a discharge on unsecured debt won't apply to your co-debtor. If someone cosigned a credit card or other debt with you, the creditors could pursue them instead. Choosing Chapter 13 shields your codebtor from collections activity.
Because bankruptcy is complex, you shouldn't decide up front which chapter is best for you. Instead, talk to an experienced bankruptcy lawyer about your debt circumstance and listen to what they recommend. In the end, the choice is yours. To find out more, contact the Law Offices of John T. Orcutt. Read reviews from satisfied clients and then call +1-919-646-2654 now to schedule a free Wilmington bankruptcy consultation at one of our locations in Raleigh, Durham, Fayetteville, Wilson, Greensboro, Garner or Wilmington.