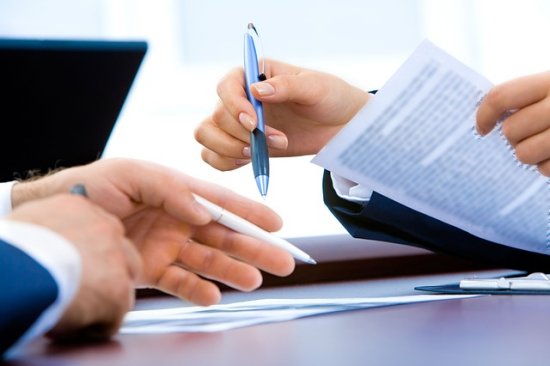 Don't stress about the 341 Meeting of Creditors
Image by Aymanjed via Pixabay
In the majority of Greensboro bankruptcy cases, the petitioner rarely appears in court. Your North Carolina bankruptcy lawyer will take care of pretty much all the court appearances. That is why most people who file bankruptcy rarely (if ever) see a bankruptcy judge and may never step inside a courtroom. If one of your apprehensions about filing bankruptcy is going to court, rest assured. For most standard bankruptcies, you are required to appear just once - for the 341 Meeting of Creditors.
What is the 341 Meeting?
This part of the Greensboro bankruptcy process is so named for Section 341 of the federal bankruptcy code. There is no reason to be anxious about attending this required meeting. Present at the meeting will be you, your lawyer, the Trustee assigned to your case, and any creditors that want to show up to discuss your debt.
Some North Carolina bankruptcy filers may be stressed about the meeting because they think their creditors will confront them about not paying their debt. That's not why the meeting is required, and there won't be any "showdown" vibe at the meeting. It rarely takes more than 20 minutes and is very low key.
Where is the 341 Meeting?
Typically, the 341 meeting is not in a courtroom. It's usually in a small conference room or office in the federal courthouse. It's not a stressful environment, and in the majority of Greensboro bankruptcy cases, creditors don't show up to these meetings. The bankruptcy trustee will ask you a few questions about your case to clarify anything that's not clear in your filing.
How long is the 341 Meeting?
From start to finish, it rarely takes more than 20 minutes. Your lawyer will have you show up a few minutes early, and once the meeting begins, it's not lengthy. If creditors do show up, the Trustee will address their claims. No one is there to make threats or hassle you. So long as you attend this meeting and submit all requested documents to the court, you should not have to return to the federal building.
Why do creditors go to the 341 Meeting?
It's rare for creditors to appear at the meetings because it's not cost-effective. A credit card company or lender headquartered across the country won't go to the expense to fly someone in to try and fight your bankruptcy for a few thousand dollars on a credit card. Local creditors might come, but that's not likely. Homeowner's associations that are aggressive might put in an appearance.
When creditors do appear, it's usually for one of these three reasons:
1 – An error in your filing
If the creditor believes there is an error or discrepancy in your bankruptcy filing that might affect their outcome, they may show. However, if you were truthful in your filing, you do not need to worry. If you made an honest mistake on your bankruptcy petition, your lawyer can usually amend the paperwork, resubmit it, and the matter is resolved.
2 - To file an objection
Sometimes a creditor wants to fight the bankruptcy and prevent you from discharging the debt. It is the most worrisome reason a creditor would show for the 341 meeting. However, they can file an objection without appearing, so that's more likely. Their objection to discharge may or may not be honored depending on the type of debt and their reason for requesting the exception.
3 - Because they're local
If the creditors are local to Greensboro, they might show just because they are nearby or think appearing might block the discharge of debt because they don't know any better. If they never had a creditor file bankruptcy, they may be ignorant of the law and process. For the most part, even if a creditor shows, it should not change your outcome or affect your debt relief.
Be transparent, and you'll be okay
The foremost thing to remember is always to be honest with your lawyer. Fibbing or filing false documents can cost you the chance at debt relief and result in bankruptcy fraud charges. That's the last thing you want. Be honest with your lawyer, show up to your 341 Meeting of Creditors, then enjoy the peace of mind that comes with bankruptcy discharge of debt!
To find out more about the benefits of Chapter 7 and Chapter 13 North Carolina bankruptcy, read reviews from our satisfied clients then contact the Law Offices of John T. Orcutt. Call +1-919-646-2654 to schedule a free Greensboro bankruptcy consultation at one of our locations in Raleigh, Durham, Fayetteville, Wilson, Greensboro, Garner or Wilmington.