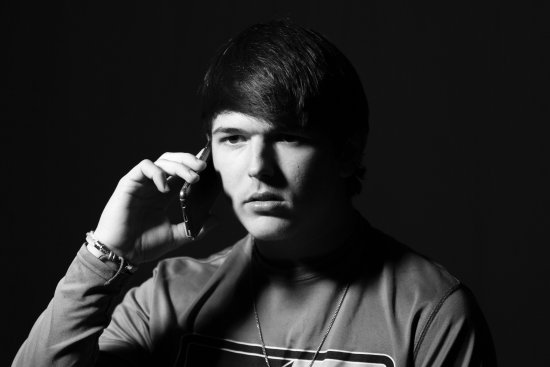 Plagued by calls from debt collectors?
Image by Chris Moore via Unsplash
Owing debt you can't afford can be scary - especially when aggressive collectors are involved. Many debt collectors follow the letter of the law, but others cross the line and can threaten or try and intimidate you. Wilmington bankruptcy can stop aggressive debt collectors and shut them down for good while also relieving your debt. It offers instant peace of mind.
Debt collection law
The Fair Debt Collections Practices Act (FDCPA) governs what debt collectors can and cannot do and say while trying to collect a debt from you. The FDCPA was created to curb the abuse and bullying of consumers by debt collectors. No matter how much you owe or how delinquent you are on payments, there are some hard and fast rules enacted by the FDCPA to protect you.
Debt collectors must play by a set of strict rules. There are many things they cannot do or say. Despite the law, some unscrupulous collectors will break the rules and harass you. However, you can file a complaint against them with the Federal Trade Commission (FTC) or the Consumer Financial Protection Bureau (CFPB).
Some of the limitations on debt collection activities include:
● Collectors cannot communicate with you if you've got an attorney representing you
● Collectors cannot lie about the amount or legal status of any debt
● Collectors cannot say they're an attorney or law enforcement when they are not
● Collectors cannot threaten arrest or incarceration over a debt
● Collectors cannot call you repeatedly or continuously
● Collectors cannot call before 8 am or after 9 pm unless you ask them to
● Collectors cannot call you at work if you tell them you're not allowed personal calls
● Collectors cannot use or threaten violence against you or your property
● Collectors cannot falsely represent themselves by wearing a uniform or badge
● Collectors cannot provide false documents that mimic a legal document
● Collectors cannot use deceptive or false means to collect or attempt to collect
● Collectors cannot disclose your debt to someone else
● Collectors cannot contact others about your debt if they have valid contact info for you
What this means is that you have the right to cry foul and report any debt collector that doesn't play by the rules. You can sue a debt collector that breaks FDCPA rules and collect damages. If many consumers report a debt collector for abuse, the FTC or CFPB can shut down that collector for good. There are some limits, though.
Exceptions to the FDCPA
The Fair Debt Collection Practices Act only applies to consumer debt, like credit card debt or medical bills. Also, it only applies to a debt collection company, not the original creditors. Even though the FDCPA doesn't apply to creditors, there are still protections under the law for harassment or fraudulent representation while trying to collect a debt.
Wilmington bankruptcy may be a better path
If you can't afford your debt, you can devote your energy to fighting debt collector harassment – or you could look for a solution to shed the debt so the matter is permanently closed. Once you file Wilmington bankruptcy and debt is discharged, it is illegal for a creditor, lender, or debt collector to try and collect from you – even if they are doing so politely.
From the moment your lawyer files the bankruptcy case, usually online from their office, the automatic stay goes into effect. This is a measure that halts all debt collection activity by lenders, creditors, and debt collectors. The automatic stay protects you while the bankruptcy court weighs your case and comes to a decision.
Discharged debt is permanently uncollectible 
When bankruptcy discharges a debt, it shuts down the legal right to collect on the debt. The creditor or collector is not allowed to contact you again about the debt. If they do, your lawyer can sue them for significant damages. Usually, when you tell a creditor or collector that you filed bankruptcy, they will back off and never contact you again.
With Chapter 7 Wilmington bankruptcy, you extinguish eligible debt in just two to four months. With Chapter 13 bankruptcy, the repayment plan lasts three to five years, but the automatic stay will protect you throughout that duration so long as you stay current on payments. If debt is weighing you down, bankruptcy might be the best solution.
Read reviews from our clients then contact the Law Offices of John T. Orcutt by calling +1-919-646-2654 to schedule a free Wilmington bankruptcy consultation at one of our locations in Raleigh, Durham, Fayetteville, Wilson, Greensboro, Garner or Wilmington.