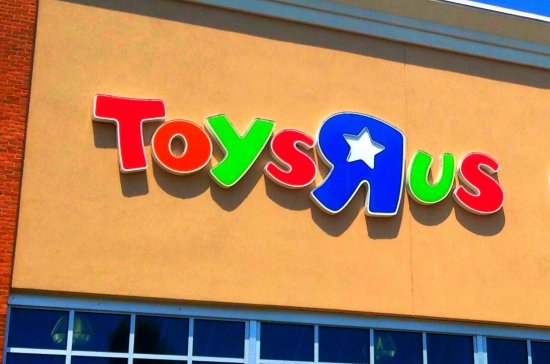 Will Toys R Us affect your Wilmington holiday?
Image Source: Flickr User Mike Mozart
The bad news is that everyone's favorite big box toy store recently filed for bankruptcy protection. The good news is that they are keeping the doors open, at least for the foreseeable future, and that means Wilmington holiday shoppers can still stock up on goodies from Black Friday through Christmas at the local Arundel Mills branch of the toy mecca. But how did such a successful, household name chain wind up in bankruptcy? Here's what you need to know.
Toys R Us Filed Chapter 11 to Try and Stay Afloat
There are two types of business bankruptcy - Chapter 11 and Chapter 7. The former is a repayment plan approved by the court to catch up on certain past-due bills while reducing or eliminating others. The latter is a liquidation plan that businesses file when they can't keep on with operations and must sell off assets and inventory and shut down their company. Similarly, Wilmington consumers facing debt dilemmas can file a repayment plan to catch up or a liquidation plan to ditch debt and move forward with a clean slate.
With consumers, the repayment plan is Chapter 13 while the liquidation is a Chapter 7 whether it's business or personal. In the case of Toys R Us, they are hoping to restructure their debt so they can keep on with business as usual. Toys R Us filed for bankruptcy yesterday, and then on Tuesday, the judge assigned to the case agreed the company could try and borrow $2 billion to stabilize operations and allow it to continue preparing for the busy holiday shopping season.
Some Vendors Are Walking Away from Toys R Us 
While Wilmington consumers will still be able to shop at Toys R Us for the holidays, they might see some shifts in inventory. In Chapter 11 bankruptcy, some accounts get preferential treatment. For instance, Mattel, Hasbro, and LEGO, which are all large and long-established high-volume vendors, could be paid before smaller and newer suppliers to the toy chain. Toys R Us asked the judge to allow them to pay $325 milion to select suppliers that make up the bulk of their inventory.
This should be approved and means that smaller suppliers will likely not be paid at all for orders that pre-date the filing of the bankruptcy case. One company that decided to walk away from Toys R Us over the Chapter 11 filing is Product Launchers, a company that makes fidget spinners, that is owed a half-million dollars for special orders of its product. Reuters reported that the company decided not to sell to TRU going forward because of the potential risk it represents saying they will stick with alternate retailers that have "strong financials."
What Does the Toys R Us Bankruptcy Mean for You? 
As of now, Toys R Us in Wilmington is open for business with no signs that they will close the doors anytime soon. A rep from Product Launchers expressed concern to Reuters that Toys R Us won't be able to catch up with primary competitors Wal-Mart and Amazon despite the assistance of the Chapter 11 bankruptcy case. Whether Toys R Us can battle back from the brink will depend largely on the 2017 holiday season and whether smaller vendors will stick with them.
The big brands like Mattel, LEGO, and Hasbro, are important, but Toys R Us is crammed full of a wide variety of products, and if that array thins, it could hurt their ability to compete. For now, enjoy shopping at Toys R Us, but be prepared for that to change. If the toy retailer can't succeed with the bankruptcy plan, it will likely convert to a Chapter 7 liquidation, which is a common outcome, and that means Wilmington consumers might be able to score big on clearance and close-outs as the chain shuts down.
For now, though, Toys R Us in Wilmington and other retail locations will remain open. To find out more about the benefits of bankruptcy for your debt dilemma, contact the Law Offices of John T. Orcutt. Call +1-919-646-2654 now for a free Wilmington bankruptcy consultation at one of our locations in Raleigh, Durham, Fayetteville, Wilson, Greensboro, Garner or Wilmington.