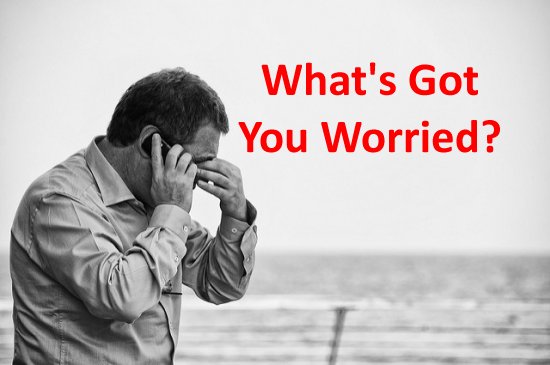 High Point University Poll on US, North Carolina worries
Image Source: Flickr User Alon
A recent High Point University Poll shows that the economy continues to be a top concern for Greensboro, North Carolina residents – and those all across North Carolina and around the US. Here's a look at the results of this recent poll and what it means for NC consumers.
Economy vs. Education
North Carolina residents overall are more concerned with education than the economy. Across the US, 21% of those polled rate the economy as their largest worry. But in North Carolina, it's education that's tops with 21% of those in Greensboro and other North Carolina cities ranking it chief among worries.
National security vs. Health care
For most Americans, national security is the second highest item of concern with 20% rating it second after the economy. Here in North Carolina, 17% of residents rated health care as their chief concern pushing it into a second place rating after education.
Government ineffectiveness vs. Economy
Across American, government ineffectiveness was the third largest concern with 15% of those polled most concerned about this issue. Here in North Carolina, though, it's the economy that took third place with 16% of those rating it highest. Could this be because North Carolina's economy is thriving?
Healthcare vs. Taxes
Rating fourth highest among worries in America is health care while here at home, taxes rate fourth with 12% of Tar Heel residents worried about this expense. Depending on how the upcoming presidential election goes, this could be a growing concern for Greensboro, NC consumers.
America vs. North Carolina
Here's the rating of North Carolina poll results and those for everyone in the US. 
| | | | |
| --- | --- | --- | --- |
|   | America |   | North Carolina |
| #1 | Economy | #1 | Education |
| #2 | National security | #2 | Health care |
| #3 | Government ineffectiveness | #3 | Economy |
| #4 | Health care | #4 | Taxes |
| #5 | Budget deficit | #5 | Government ineffectiveness |
| #6 | Education | #6 | Transportation/infrastructure |
| #7 | Immigration | #7 | Immigration |
| #8 | Something else | #8 | State budget |
| #9 | Not sure | #9 | Police/law enforcement |
|   |   | #10 | Something else |
|   |   | #11 | Not sure |
What do these results mean for Greensboro, North Carolina?
All of the top four results in North Carolina are tied to finances – education, health care, economy and taxes. Education impacts the ability to earn a decent living, health care comes with high costs attached, the economy includes jobs and earnings impacts, and taxes are self-explanatory as a monetary concern.
What can you do about your financial concerns?
Greensboro, North Carolina consumers have national and state level concerns, but for most of us, it's our own personal finances that worry us most. While the state economy has recovered and new jobs are cropping up, there are still issues that impact the Greensboro economy and the whole state.
For instance, the unemployment rate in the state continues to remain stagnant despite new job opportunities which means terminations and layoffs may still be prevalent. If you've been hit with a bout of unemployment, are underemployed, or struggling with bills from past unemployment, there is help.
If you're dealing with a pile of bills from prior unemployment and unable to catch up even though you're working now, you may need to consider a serious debt intervention like bankruptcy. Chapter 7 will wipe out medical bills, maxed out credit card debt, and some past-due taxes.
Chapter 13 will buy you time to catch up on past-due balances on your mortgage or car loan. Rather than wallowing in unaffordable debt, you can have a fresh start. If you're unemployed now, bankruptcy timing should be considered so that you can get the greatest debt-reduction impact.
To find out more about debt solutions, contact the Law Offices of John T. Orcutt for a free Greensboro, North Carolina bankruptcy consultation. Call +1-919-646-2654 now for a free appointment at one of our locations in Raleigh, Durham, Fayetteville, Wilson, Greensboro, Garner or Wilmington.