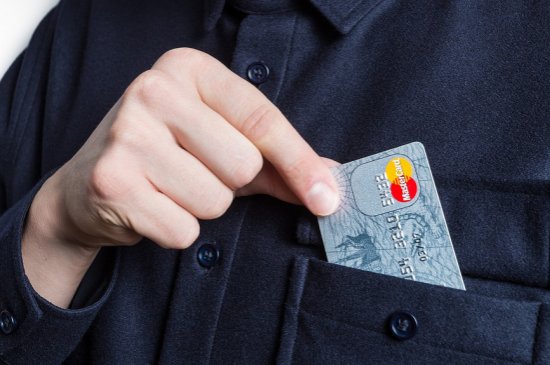 Wilmington credit card debt out of control?
Image Source: Flickr User CafeCredit.com
If you're a Wilmington consumer in over your head with credit card debt, a new study shows that you're not alone. The good news is that there's help available to you. Let's look at the latest debt survey and then some solutions to your financial problems. A new study by AOL Finance examined state by state, credit card debt per person, credit card debt as a percent of income, credit card utilization, and delinquency. The results are not great for North Carolina consumers.
North Carolina Among Worst for Credit Card Debt 
The AOL study found that the five worst states for credit card debt include North Carolina! In addition to NC, the other four are Georgia, Texas, Florida, and South Carolina. This poor rating is based mostly on late payments to credit card issuers. The top 10 states with the worst credit card habits include:
#1 Florida
#2 Georgia
#3 Nevada & Texas (Tie)
#5 Arizona
#6 North Carolina
#7 California & New Mexico (Tie)
#9 New York & South Carolina (Tie)
What Makes NC's Habits So Bad?
Wilmington consumers that are struggling with their credit card bills are among the majority. According to the AOL study, almost half of all credit card payments are made late in our state. The study shows that NC is one of the worst for delinquent payments. But one ray of sunshine is that in terms of overall dollar amount of debt, North Carolina isn't so bad with an average balance of just $2,600 in credit card debt.
Even though that amount is below average, it's on the rise increasing 4% over the last year alone. Plus, credit card debt as a percent of median income is pretty high at 10.2%. The overall delinquency rate for NC consumers on their credit cards is close to 8%, and the utilization rate is higher than optimal in our state at 31.8%. These statistics point to trouble brewing for some Wilmington consumers.
How Credit Card Debt Impacts Your Credit Score 
Several different credit card habits can negatively impact your credit score. First is utilization. As a Wilmington consumer, if you're like the average North Carolinian, you might have credit card utilization close to 32%. That is far higher than optimal. Going over 20% utilization is not a good idea, and if your utilization continues to climb, your score might drop every month.
If you pay late, you'll be hit with late fees, and if your delinquency lasts more than 60 days, you can be assessed a penalty APR (annual percentage rate). With a higher rate, your interest fees will increase and can turn a bad situation into a much worse circumstance. Late payments make your credit score drop and missing even just one can have a devastating impact on your credit.
What Can You Do About Your Credit Card Debt?
Credit card debt can be like quicksand. You start out with a little and then some more and before you know it, you're getting sucked down and are suddenly drowning and then in over your head. Credit card interest, over-limit fees, and late fees can pile up and leave you with a mess you can't manage and a situation where you're deeper in debt every month and your credit score is constantly dropping.
Excessive credit card debt is a double-edged sword. It can feel like an escapable trap but, in fact, it can be resolved easily through bankruptcy. Wilmington consumers that qualify for Chapter 7 bankruptcy can have unsecured debt like credit cards and medical bills discharged within a few months. With Chapter 13 bankruptcy, you can get extra time to pay secured debt and discharge some of your credit card debt.
To find out more about the benefits of bankruptcy, contact the Law Offices of John T. Orcutt. Call +1-919-646-2654 today for a free Wilmington bankruptcy consultation at one of our convenient locations in Raleigh, Durham, Fayetteville, Wilson, Greensboro, Garner or Wilmington.
Resources: