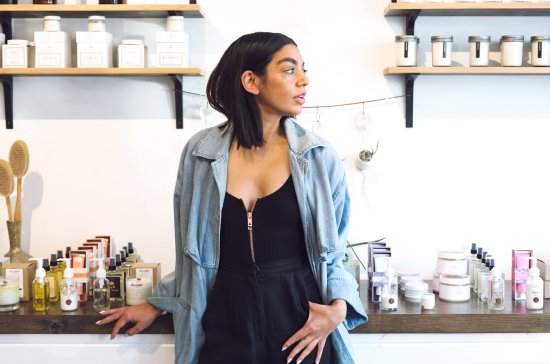 Is your Greensboro small business struggling?
Image by Sarah Pflug via Burst
It's no easy thing owning and running your own Greensboro small business. Companies collapse for many reasons. It can be a faulty concept, trouble in the economy, a business plan that wasn't financed well from the get-go, or another cause. Whatever the reason, if you're facing serious financial problems in your small or mid-sized business, Greensboro bankruptcy might be the best solution for you.
Some people cringe when they hear the word "bankruptcy" and see it as a sign of failure or the end of the dream of business ownership. However, the end of one business that didn't work out is the opportunity to try again and do it better next time. Used strategically, bankruptcy can allow you to rise like a phoenix from the ashes and get a fresh start.
Business bankruptcy should be well-timed and thoughtful to get the best results, protect your personal assets, and set the stage for future success. Here are some signs it may be time to consider small business bankruptcy.
Does your Greensboro business owe more than you can pay?
One of the ways to see if bankruptcy is on the horizon is to compare your current assets with your current liabilities. Poor liquidity is a very good indicator that your business will struggle to stay afloat and you should weigh bankruptcy as a solution.
Ideally, your assets and income-generating abilities must exceed your debt. Looking at short-term debt and liquid assets is a fair measure of financial stability. There are different measures of liquidity, and one common one is the "current ratio."
Short-term debts include loans due soon, accounts payable (including payroll obligations), etc. Current assets include accounts receivable, inventory, cash in the bank, etc. If you have a 1:1 ratio or greater, you're in good shape. That would be $5k of current assets to the same amount of liabilities.
If it's less than 1:1, such as with $5k of current assets and $10k of current liabilities, that's a red flag of trouble coming your way soon. It might be time to consider either Chapter 13 or Chapter 7 for a small to mid-sized business that's not incorporated as a separate legal entity from its owner(s).
Is it difficult for your business to get favorable terms from lenders?
Another warning sign of trouble is if you can't get financing to support your business at competitive rates. If the only offers you get are high-interest loans or lines of credit, that means the bank or other creditor sees you as high-risk.
If you're considered high-risk, it may be time to take a closer look at your books and see if you can dig yourself out of the mess or if it's time to meet with a Greensboro bankruptcy lawyer to discuss your options and the best path forward.
Are your personal assets at risk?
Being a small to mid-sized business owner, failure of your small business may put your personal assets at risk. If your business is a sole proprietorship, your personal assets are likely on the line. As a sole proprietor, the law does not differentiate between your personal and business assets and debts.
All is fair game to creditors in this case. If your personal funds are mixed up with business funds, that's another risky situation. You don't want to lose everything to keep the doors open on a failing business. Bankruptcy can help you sort out the trouble and move on to your next phase.
Bankruptcy options for your small business
The most common bankruptcy options for small to mid-sized business owners are Chapter 7 and 13. In rare cases, you might need Chapter 11, but only if you have millions of dollars of debt. Chapter 11 is costlier and usually reserved for larger corporations.
To find out more about the benefits of Greensboro bankruptcy and see if it can solve your business crisis, contact the Law Offices of John T. Orcutt. Read reviews from recent clients, then call +1-919-646-2654 to schedule a free Greensboro bankruptcy consultation at one of our locations in Raleigh, Durham, Fayetteville, Wilson, Greensboro, Garner or Wilmington.