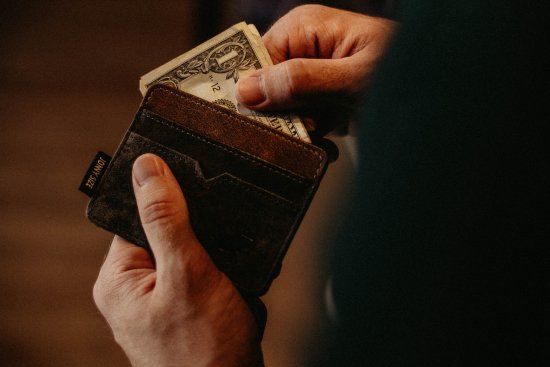 Choose your student loan repayment plan wisely 
Image by Allef Vinicius via Unsplash
Student loans are a national crisis at $1.5 trillion and climbing every day. If you've got college debt you're struggling to repay, you may need to reconsider your choice of payment plan. Even if you can afford your payments, you might want to adopt a different strategy for repayment that better fits your financial goals.
Here are four considerations when evaluating how to repay your student debt.
Can you afford the 10-year standard repayment plan?
The default student loan repayment is a 10-year plan that sees you paying principal and interest each month to the extent that you extinguish your debt in a decade. If you can afford it, this will get you out from under your debt within a reasonable period.
You'll pay less interest than you would with lengthier repayment plans, and can put your loans on automatic payment and forget about them. But that's assuming you can afford to deal with your debt in a 10-year span. It is the default plan, but you can pursue other options.
Are you pursuing Public Service Loan Forgiveness (PSLF)?
With a PSLF program, making 120 on-time payments while working in a qualified position for a qualified employer makes you eligible to have your remaining loan balances forgiven with no tax consequences. However, there's no benefit to PSLF if you use the standard 10-year repayment.
Under the default repayment plan, your debt would be paid off at the end of 120 payments (i.e., 10 years) anyway. If you're sure that you'll qualify for PSLF, you may want to sign up for an income-driven repayment (IDR) plan to slash your payments and maximize what's forgiven.
Do you want to get out of debt fast and lower interest paid?
For those earning a good wage or committed to ditching their college debt as soon as possible, accelerating your payments is the way to go. In this case, you can stick with the 10-year default plan but then make additional payments towards the principal when possible.
There's no penalty for early repayment. Pay the extra towards principal separate from your monthly payment and direct the lender to apply it to the principal balance. Then, follow up to make sure they did it. You'll get out of debt faster this way and pay less interest.
Do you have private student loans?
Private student loans typically do not offer flexible repayment plans. Usually, the only way to change your repayment term is to refinance the loan. However, private loans have a significant advantage over federal loans – they have a statute of limitations.
In North Carolina, if you go delinquent and make no further payments, after three years, the private lender has no legal recourse. Private student debt is also easier to discharge in bankruptcy. Be careful refinancing federal loans into private debt because you lose the option of IDR.
Student loans and bankruptcy
If you've been trying to pay off your student loans, but your financial circumstances prevent you from doing so, you may be able to obtain a bankruptcy discharge of this debt. The standard is to prove "undue hardship" meaning that if you pay the loans, you will not have a reasonable standard of living.
It was once quite difficult to prove undue hardship, but in recent years, bankruptcy judges have somewhat relaxed the standard in the face of overwhelming debt and overly aggressive federal loan debt collectors. Student loans shouldn't ruin your life!
Some circumstances that might qualify you for student loan debt relief in bankruptcy are:
Persistent unemployment
Inability to earn a living wage
Chronic health condition
Partial or total permanent disability
Advanced age
Fraud on behalf of the school
To find out more, read client reviews, then contact the Law Offices of John T. Orcutt. Call +1-919-646-2654 to schedule a student loan bankruptcy consultation at one of our locations in Raleigh, Durham, Fayetteville, Wilson, Greensboro, Garner or Wilmington.