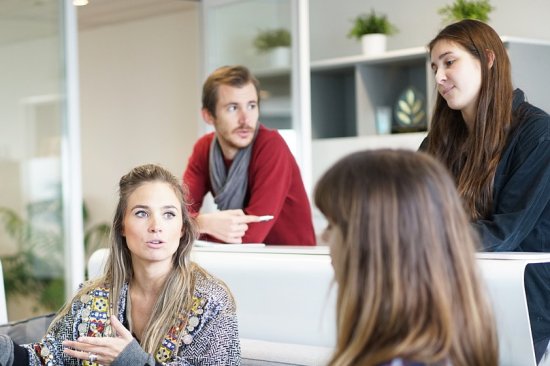 A conversation about PSLF rejections
Image via Pixabay
Public Service Loan Forgiveness can be a lifeline for student loan borrowers who can't afford their college debt. It lets you pay on a more affordable plan for 10 years while working at a qualified government, military, or charitable organization and then sees the remainder of your loan balance forgiven with no income tax consequences. It sounds great, but many problems have plagued the plan and rejections have run rampant, leaving many borrowers frustrated.
As a stop-gap solution, Congress came up with a way to help individuals hit with PSLF application rejections. The measure is part of the Consolidated Appropriations Act of 2018. Many PSLF hopefuls hoping for debt relief learned some or all their payments were ineligible towards the requisite 120 payments to trigger forgiveness, leading to a public relations uproar for the DOE.
To help, the Act promises short-term relief through the Temporary Expanded Public Service Loan Forgiveness (TEPSLF) program.
What is TEPSLF?
The TEPSLF program allows previously non-qualifying or ineligible payments under the PSLF program to be eligible for loan forgiveness under the new Consolidated Appropriations Act, but the funds are limited so if you were rejected, you should apply ASAP to try and take advantage. Here's what you need to know.
1 – You must have a PSLF rejection due to some/all payments under a non-qualifying payment plan
2 – You must have been employed at least 10 years full-time with a qualifying employer
3 – You must have had this employment approved by a FedLoan servicer for PSLF purposes
4 – You must have made 120 payments under the TEPSLF strictures while working at that job
5 – You must have only Direct Loans – other loans do not qualify for TEPSLF
Things to know about TEPSLF  
The Congressional appropriation made a limited sum available for this program. Funds for forgiveness are strictly under a first come, first served basis. TEPSLF will end once all funds are applied to qualifying applicants' loans.
The expanded program now accommodates previously non-qualifying payments such as the Graduated Repayment Plan, Consolidation Graduated Repayment Plan, Consolidation Standard Repayment Plan and the Extended Repayment Plan.
If your PSLF application denial is because of your choice of payment plan, TEPSLF may get you back on track for Public Service Loan Forgiveness. You should contact the program immediately if you think you may qualify for TEPSLF. Send an email to TEPSLF at myfedloan.org to request Public Service Loan Forgiveness under the expanded program if you meet the qualifications.
FedLoan Servicing will vet your request and check to confirm that you were rejected under a PSLF forgiveness application. If you meet the requirements, you will receive a reply indicating whether you are under consideration for TEPSLF, or that you are still under consideration for PSLF, or that you do not meet the requirements for TEPSLF.
What if PSLF isn't an option?
If the rejection for PSLF sticks, you might be out of luck with this forgiveness program, but there are other options. For those who never worked in public service or have other extenuating circumstances, bankruptcy might be an option. As a rule, you must be able to demonstrate undue hardship for federal student loan forgiveness in bankruptcy.
This can be due to chronic illness, disability, persistent unemployment, inability to earn a living wage, advanced age, or other circumstances. Increasingly, courts are sympathetic to those with student loans they can't afford and for whom paying this debt is ruining their quality of life, health, or pushing them into poverty.
Private student loans are forgivable in bankruptcy and have the same statute of limitations in North Carolina as credit cards, medical bills, and other unsecured debt. Federal loans have no statute of limitations, but it's a myth that they cannot be discharged in bankruptcy. They can - and your odds of discharge are growing as the courts are shifting their mindset on this debt crisis.
To find out more, come chat with our debt experts at the Law Offices of John T. Orcutt. Read reviews from satisfied clients, then call +1-919-646-2654 to schedule a free student loan bankruptcy consultation at one of our locations in Raleigh, Durham, Fayetteville, Wilson, Greensboro, Garner or Wilmington.
Resource: