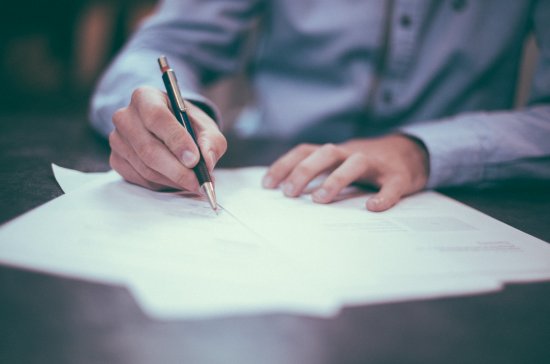 Be careful about filing Greensboro bankruptcy without a lawyer
Image Source: Helloquence at Unsplash
There are plenty of things you can do for yourself, but you should think twice about filing Greensboro bankruptcy without a lawyer. You might be able to change the oil in your car and other tasks that some might leave to the experts, but the law is complex, bankruptcy law in particular. Bankruptcy law encompasses federal and state statutes and changes regularly in light of court verdicts and appealed cases. Unless you practice bankruptcy law on a daily basis, it's likely you will make mistakes if you try and file bankruptcy on your own – no matter how clever you are. Here's a look at five common mistakes self-filers make in bankruptcy.
Mistake 1 – Filing the Wrong Bankruptcy Chapter 
There are two types of Greensboro bankruptcy open to consumers – Chapter 7 and Chapter 13. If you file the wrong type of bankruptcy, you might not get the type of debt relief you need. Chapter 7 is a liquidation bankruptcy and if you have assets, mortgage, and a car loan, can be tricky. This form of bankruptcy isn't suited to all debt profiles.
Chapter 13 is a repayment plan and if the plan isn't manageable on your income, can be rejected. Knowing the nuances of the law are critical to achieving complete debt relief that's a fit for your unique circumstances. That takes expertise most consumers don't have and can't easily attain.
Mistake 2 – Filing Bankruptcy When You Should Not 
Not every debt dilemma is a fit for Greensboro bankruptcy. It's not a "get out of all debt free" solution. Determining whether bankruptcy will help you is a matter of evaluating your income, assets, debts, loans, and financial goals to see if bankruptcy will work and which bankruptcy chapter is a fit for you.
In some cases, bankruptcy isn't the best approach. In other situations, bankruptcy might be a good fit, but might be better if you delay filing until timing indicates you'll get the greatest debt relief. There are many moving parts in deciding to file bankruptcy, what type to file, and when to file.
Mistake 3 – Filing Without the Proper Supporting Documents 
The simplest part of filing Greensboro bankruptcy is the first couple of pages of the petition. This is mostly your personal information, details of assets, loans, etc. But after that, there are many supporting schedules require that vary in complexity and failing to include them can tank your bankruptcy.
There are also supporting documents that must be included and failing to include these can result in your bankruptcy being kicked by the court. You can lose time and money by filing incorrect or incomplete forms and schedules. Plus, if you don't know how to fix it, you're stuck.
Mistake 4 – Filing Without Regard to Your Assets 
One of the most important aspects of your Greensboro bankruptcy is how to protect your assets. If you don't own anything much and have mostly unsecured debt such as credit cards and medical bills, Chapter 7 might be a good fit, but if you have assets with equity, it can be trickier.
If you have more equity in assets than can be protected by North Carolina bankruptcy exemptions, Chapter 13 (or another solution) might be a better fit. If you file the wrong type of bankruptcy, with regard to your assets, you might lose out.
Mistake 5 – Filing Without the Knowledge to Handle Disputes 
Many Greensboro bankruptcy cases proceed easily without any protest or dispute from creditors. However, when a creditor files an objection to your case or tries to get the automatic stay on collections lifted, you must be prepared to fight back, and without knowing the law, this can be a challenge.
In addition to understanding bankruptcy law, you must be able to navigate the court system and defend yourself when needed. You can file bankruptcy alone, but the court system will not help, advise, or cut you any breaks. They expect you to operate with the same expertise as an attorney.
Before you file bankruptcy, come in for a consultation to discuss your debt dilemma and options. Read reviews from happy clients then contact the Law Offices of John T. Orcutt. Call +1-919-646-2654 to schedule a free Greensboro bankruptcy consultation at one of our locations in Raleigh, Durham, Fayetteville, Wilson, Greensboro, Garner or Wilmington.