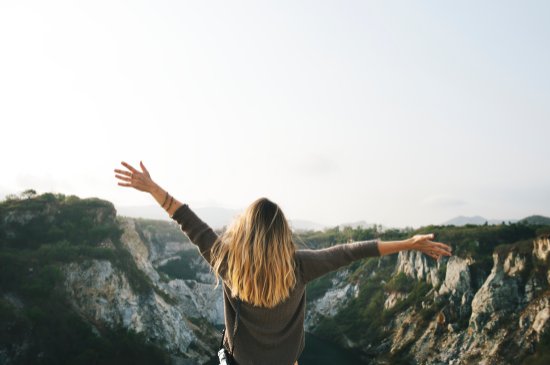 Starting over after a financial crisis can be life-changing
Image by rawpixel.com via Unsplash
With the New Year comes new opportunities for a brighter financial future. If you're in too deep with debt and struggling, it might be time to consider bankruptcy for a fresh start. There are two chapters of North Carolina bankruptcy for consumers. Chapter 7 wipes out unsecured debt like credit cards and medical bills in just a few months. Chapter 13 puts you on a repayment plan to stop foreclosure and repossession and catch you up on past-due secured debt like a mortgage or car loan.
If you're struggling with the idea of bankruptcy because you think it reflects on you negatively, it's time to realign your thinking. Did you know that most people who file for bankruptcy do so because of circumstances out of their control rather than excessive spending? This means that you shouldn't feel guilt or shame if you're considering bankruptcy. If any of the following events helped wreck your finances, then bankruptcy might be the right choice.
Job Loss
Even though the economy is on upward momentum right now, job loss can still occur. If you have an emergency fund, it can help cushion the blow but the worst time to lose a job is when you don't have a safety net. Since most job losses are a shock, you may be unprepared.
Those who lose their jobs often turn to debt spending on their credit cards to get by until they find a new job. The longer the period of unemployment, the worse the crisis can be. Once you find a new job, the debt might still weigh you down, but bankruptcy can help.
Divorce
Most couples have debt – those that are happy and those whose relationship isn't so rosy. If finances are part of the stress on your marriage, you should know that divorce often makes things worse because you're dealing with the same debt plus increased expenses from separate households.
When you add alimony and child support payments into the mix, it can be financially disastrous for one or both ex-spouses. Although you can't discharge alimony or child support during bankruptcy, lightening the burden from other debt may help.
Medical Bills from Accident or Illness
Medical bills that result from an accident or illness are often unexpected. Even with insurance, your out-of-pocket costs might be enough to wreck your finances. Serious accidents and illnesses drive up expenses and might also reduce your income if you can't work to full capacity.
Recent studies show that medical debt continues to be a significant cause of bankruptcy. A Harvard study found that medical bills cause about 62% of bankruptcies. If you suddenly find yourself struggling with medical bills, you can discharge them in bankruptcy.
Student Loans
Student loans continue to climb and can be financially devastating. You can't discharge student loans during bankruptcy unless you file an additional motion called an Adversary Proceeding and can prove that paying the loans will cause undue hardship.
You might also escape your debt if you can prove fraud on behalf of the school. Even if you can't reduce or discharge your college loans in bankruptcy, relieving other debt burdens can make it easier to repay your student loans.
Life After Bankruptcy
Filing for bankruptcy is not the end, and in fact, it offers you the chance to start anew. After your bankruptcy discharge, you can immediately start rebuilding your credit score and get on the path to a brighter financial future.
Pay your bills regularly, get yourself on a budget, and plan to avoid the same financial crisis striking you again. Finally, make sure you regularly check your credit report to track your progress and make the most of your fresh financial start.
If you're dealing with an unmanageable financial crisis, contact the Law Offices of John T. Orcutt. Read reviews from satisfied clients, then call +1-919-646-2654 to schedule a North Carolina bankruptcy consultation at one of our locations in Raleigh, Durham, Fayetteville, Wilson, Greensboro, Garner or Wilmington.