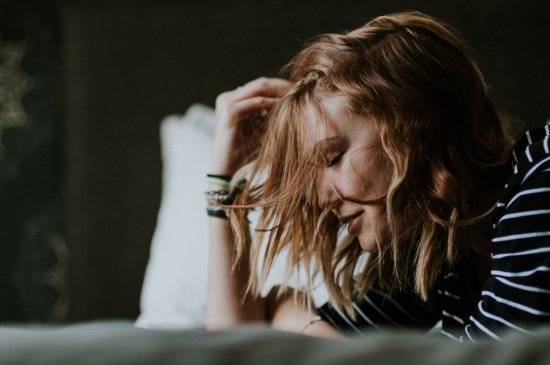 Suffering from student loan debt stress? You're not alone
Image by Finn Hackshaw via Unsplash
Debt is stressful for everyone, but student loan stress is a special breed of anxiety because of the immense collection powers of the federal government if you don't pay them back. No matter if you're fresh out of college or have been in the workforce for years, if you owe student loans you can't afford, it can drag down your work productivity, impact your relationships, and wreck your quality of life. But there are some ways to cope.
How much student loan debt is there?
The Federal Reserve reports more than 44 million Americans owe student loans, now totaling $1.5 trillion. The average grad comes out of college almost $40k in debt. Although unemployment is at record lows and your odds of finding a job are high, depending on your debt load, you might still struggle to repay the cost of your college education. For those that can't find work in their field of study, fall ill, or struggle with unemployment, things can be even worse.
Non-profit group American Student Assistance (ASA) performed a survey of more than 500 workers (aged 22-33) with student loan debts and found some stunning results. The study on student loan debtors showed:
Almost 60% worry frequently about student loans 
40% say that their health suffered because of debt stress
55% put off graduate school because of student loans
More than 60% pondered taking a second job to pay loans
54% skip out on 401(k) contributions because of student debt
63% don't know who to talk to for help with student loans
75% of employers don't offer any guidance or resources
Finally, the study found overwhelmingly that graduates would respond enthusiastically to employer-provided student loan resources. Some who could include a long-term employment commitment in exchange for payment assistance would choose an employer over another if they offered a student loan assistance signing bonus, and would use a student loan debt counselor if their job provided one.
For now, most employers don't offer these benefits, but it's a trending topic, so things may change. In the meantime, here are some tips for student loan debt stress.
Educate yourself
Ignorance is not bliss especially when it comes to student loans. Most debtors don't understand how student loans work, how interest accrues, the effects of deferment, forbearance, and consolidation, and how to get lower loan payments through income-driven programs offered by the federal government. Understanding your debt and options can help you make a better plan and ease anxiety.
Know your grace period
When you leave school, federal loans come with a grace period of six months. You can ride this out, but the smart money is on kick-starting payments ASAP if you can. If you can't afford your payments, apply for an income-driven repayment plan while still in your grace period so you can get on the right track and not fall behind when the grace period ends if you can't afford payments.
Get moving
No matter how much debt stress you're in, you must maintain your health. Since stress can impact your health, it's best to counteract that as much as possible. Physical activity – even walking an hour a day – can fight the effects of stress hormones and the anxiety of college debt. It's also a great time to clear your head and strategize on financial options for your future.
Consider public service
Public Service Loan Forgiveness (PSLF) is a great way to make low payments for a decade and then see remaining balances discharged. When you work for the military, government, police, fire, or certain non-profits, you may qualify for PSLF. Combine this with an affordable income-driven repayment plan, and you might avoid tens of thousands of dollars of college debt.
Finally, if your student debt is overwhelming and your finances are very tight, bankruptcy might be an option. Bankruptcy doesn't automatically discharge student loans but you can request that the court lessen or dismiss your student loans if you have certain qualifying circumstances. Chronic illness, ongoing unemployment, permanent disability, or lack of income/assets are on that list.
To find out more about student loan relief in bankruptcy, contact the Law Offices of John T. Orcutt. Read reviews from our clients, then call +1-919-646-2654 to schedule a free student loan bankruptcy consultation at one of our locations in Raleigh, Durham, Fayetteville, Wilson, Greensboro, Garner or Wilmington.
Resource: