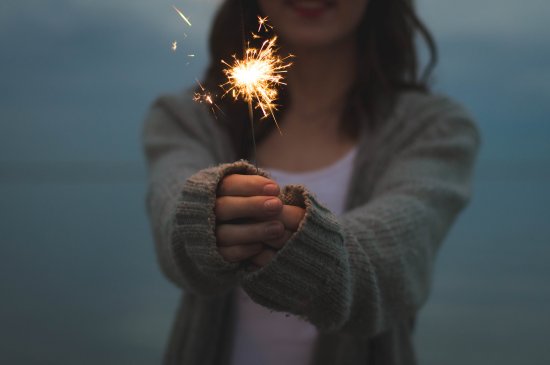 Start planning now for a better next year
Image via Morgan Sessions on Unsplash
We're on the downhill slide to the end of 2017, but there is still time for Greensboro consumers to make the most of the few weeks left to improve their finances for this year and the next. Check out these five end of the year tips to help you end this year on a brighter note and kick off 2018 with a better outlook on debt, finances, and with a plan for the future.
1 – Avoid going overboard this holiday season
Black Friday starts early this year with the shopping season launching before the Thanksgiving turkey is cold, and it can be easy to get caught up and lose control. Be savvy about diving into the retail frenzy this year. Thanks to a healthier economy, you might notice that bargains aren't as plentiful as in prior years because retailers are enjoying less financial strife than in prior years.
Think twice before racking up credit card debt and going overboard this holiday season. Consider offering the gift of your time or a more modest present heavier on intent than cost. Encourage Secret Santa swaps to buy a single gift instead of many. You might find that your Greensboro friends and families appreciate you initiating holiday cost-cutting measures that will help their wallets, too.
2 – Max out 401(k) contributions and charitable contributions
Did you know that you can tweak your 401(k) contributions between now and year's end? They're not set in stone, and all you need do is ask your Greensboro employer to change it. Then, when 2018 starts, you can adjust it again, if necessary. If you have room in your budget to increase your 401(k) contributions, you can lower the income tax you'll pay in April and sock away more money for your future.
For 2017, the most you can set aside in your account is $18k. If you're age 50 or older, you can tack on an extra $6k for catch-up for a total of $24k. If your employer offers a match and you haven't at least maxed out contributions to take full advantage of that, you're leaving money on the table. If you're expecting a Christmas bonus, that's something else to consider adding to the retirement pot.
3 – Set up a strategy to minimize next year's income tax refund
Some Greensboro consumers get excited about a hefty income tax refund check, but you lose out if you overpay taxes all year long producing a refund. When you get a tax refund, that's the government paying back money that you overpaid all year long. In effect, you've loaned your money to Uncle Sam for a year in the form of a tax-free loan.
The refund check is them paying back what you should never have given them. If that money was in your wallet instead, you could have paid off credit cards and avoided interest, added to your 401(k), built up an emergency savings fund, or bought an interest-bearing CD. You can run an income tax estimator based on your expected earnings to see if you're over-withholding on your paychecks.
4 – Make smart plans for your 2017 income tax refund
You can still impact your tax refund you'll get in 2018 for your 2017 taxes by making last-minute charitable donations if you itemize expenses and increase your 401(k) contributions. But if you've spent all year long over-withholding at your Greensboro job, you might be getting a sizeable refund. Why not plan now what to do with the money instead of blowing it?
You can use it to set up your emergency fund, start a 401(k) or IRA if you don't have one, put it in a college account for your kids or pay down credit card debt. Many people tend to spend their refund wildly on luxury items, high dollar electronics or vacations. Why not make a more lasting impact with your 2017 tax refund? Think carefully before you spend.
5 – Consider bankruptcy for a brighter 2018
If you're struggling with debt, now is the time to think of a better 2018 without debt collectors calling to hassle you, without interest payments and over-limit fees, and with better control over your finances. Bankruptcy can help you get your finances back on track and get rid of debt while you're at it. Chapter 7 is sweeping and wipes out most unsecured debts in about four months or less.
Chapter 13 bankruptcy helps Greensboro consumers catch up on arrears on secured debt such as your mortgage or car loan and also shed unsecured debt. You can possibly discharge some or all of a second mortgage or HELOC on Chapter 13 and possibly lower your car loan principal balance or interest rate. There are lots of options available to get out of debt this holiday season.
To find out more about the benefits of bankruptcy for a better 2018, contact the Law Offices of John T. Orcutt. Read reviews from past clients to see the debt relief you can expect and call +1-919-646-2654 now for a free Greensboro bankruptcy consultation at one of our locations in Raleigh, Durham, Fayetteville, Wilson, Greensboro, Garner or Wilmington.