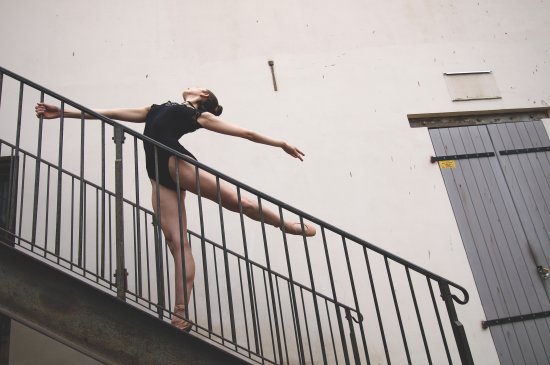 Dance Moms star Abby Lee Miller out of prison soon
Image by Liel Anapolsky via Unsplash
Reality star Abby Lee Miller is almost done serving time for her 2017 bankruptcy fraud conviction. The Dance Moms phenom pled guilty in 2016 to a litany of charges related to a years-old Chapter 11 case and was convicted and sentenced last year. The 51-year old has reportedly been bettering herself while behind bars by losing 100 pounds and pursuing professional certification in advance of her release this Spring.
Social media from behind bars
Abby Lee Miller has remained active on social media during her incarceration and shared messages of support for her students that have gone on to great success while their mentor was behind bars. Interestingly, Miller even marketed merch with the tagline "green is the new black" telling fans she wasn't wearing orange, but green jumpsuits in jail.
One of the green jumpsuits was on view and accessorized in a recent Instagram pic of her with some parents and student alumnus during a recent visit to see Abby Lee in prison. Miller captioned the photo with: "Sometimes in life, you make mistakes. I trusted the wrong people and didn't pay any attention to things I should of. I'm more than sorry for the mistakes I have made."
Early prison release
After being a model prisoner, Miller is anticipated to enjoy an early release and issued a statement saying, "I am feeling hopeful but no dates have been confirmed at this time." Abby Lee Miller's journey to federal incarceration began in October 2015 when she was accused of hiding $775,000 in income from her Lifetime series during Chapter 11 business bankruptcy proceedings in Pittsburgh.
Miller was also accused of hiding income from other projects, including an allegation that she laundered $120,000 of cash proceeds from a promotional tour in Australia. Miller allegedly divvied the dollars among friends and business associates when she re-entered the US in 2014. As part of her plea deal, Miller handed over the undeclared cash plus paid fines and restitution to her creditors.
Bankruptcy fraud is a felony
In addition to felony charges related to concealing income in Chapter 11, the former dance instructor was sentenced to a year and a day in federal prison, followed by two years of supervised release plus a $40,000 fine. Miller had to submit a DNA sample as part of her felony conviction that will remain in the national database for the duration of her life.
Miller is one of the famous names to land behind bars related to bankruptcy charges, but she's not alone. Both Teresa and Joe Guidice, of the Real Housewives franchise, also served time related to fibbing to a bankruptcy court and Joe is still behind bars. Lying to the Trustee, judge, or your bankruptcy attorney is no joke and can result in consequences that last a lifetime.
Bettering herself behind bars
While serving her sentence, Abby Lee Miller reportedly embraced every available opportunity to better herself and obtained certification in real estate. Last year, Miller shared this milestone on Instagram enthusing, "Feeling extremely proud of myself, passed my real estate class and got my personal finance class diploma. #itsnevertoolate #aldc #abbyleemiller #dancemoms."
While it seems that Miller is working hard to make the most of her "time out" in federal prison, bankruptcy fraud is a serious matter. A felony fraud conviction will haunt you for a lifetime. In addition to abridging your right to vote, a felony arrest and conviction can hamper your options for gainful employment for the rest of your life.
Don't abuse the system!
Abby Lee Miller is a cautionary tale. Hiding income in her bankruptcy case did her no good. She was caught, had to repay creditors for whom debt was prior discharged, on top of additional penalties plus her one-year prison sentence. If you're considering bankruptcy to deal with unmanageable debt, be prepared to be transparent throughout the process.
Don't try to hide income or assets, always tell the truth to your attorney and the Trustee and judge assigned to your case. Debt relief through bankruptcy can be life-changing but only if you're honest and follow the letter of the law. To find out more about the benefits of North Caroline bankruptcy, contact the Law Offices of John T. Orcutt.
Read reviews from our clients, then call +1-919-646-2654 to schedule a free North Caroline bankruptcy consultation at one of our convenient locations in Raleigh, Durham, Fayetteville, Wilson, Greensboro, Garner or Wilmington.