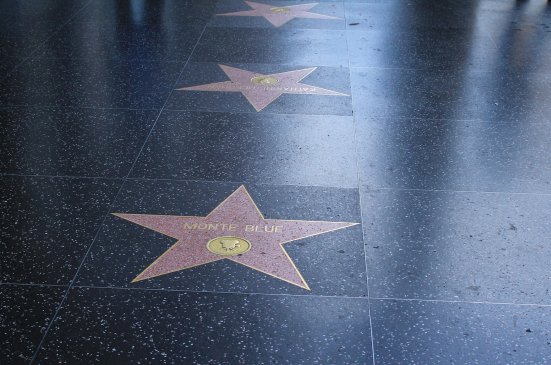 Celebrity bankruptcy - another Real Housewife has money problems
Image via Pixabay
Reality TV is rife with celebrity bankruptcy filings, and no franchise has more cases of insolvency than The Real Housewives. Filers include those from the New Jersey, Atlanta, Beverly Hills, Orange County, NYC, and DC segments of the show. The latest housewife to go bust is Barbara Kavovit - a recent addition to The Real Housewives of New York City. Here's what happened with this reality show drama and how it could help Greensboro consumers gain insight into their finances.
Reality show bankruptcy
Barbara Kavovit joined RHONY to replace Carole Radziwill who's now gone from the Bravo series. Kavovit is an entrepreneur, mom, designer, author and BFF of Countess LuAnn de Lesseps. Kavovit's bankruptcy came before her Real Housewives casting, but will keeping up with the other women wreck her finances anew? There can be a lot of pressure on a show like this to spend, shop, entertain, and live lavishly.
Barbara Kavovit's Chapter 7 bankruptcy was three years ago when she'd amassed more than a million in debt including unpaid credit cards, income taxes, back rent, legal fees, and more. She was earning a comfortable six-digit salary at the time of her bankruptcy case, but her debt obligations simply overwhelmed her ability to pay. That's an excellent point for Greensboro consumers to understand. You can use bankruptcy for debt relief no matter your earnings.
Post-bankruptcy, one of Kavovit's lawyers sued her to try and carve his debt out of her bankruptcy case. She owed the attorney close to $700k, and he'd sued her and won in court for a significant settlement that she never paid. That part of her bankruptcy case is still in the court system but might not settle for a while. She had $300k discharged.
Lessons from celebrity bankruptcies
#1 Don't lie to the court
Two of the most notorious and cautionary celebrity bankruptcy cases are those of Teresa and Joe Giudice and Dance Moms' diva Abby Lee Miller. All three spent time behind bars because of fraud tied to their bankruptcy cases. They lied to the court, were caught, and paid the price for their dishonesty. Joe Giudice is still in prison and faces deportation upon his release.
Abby Lee is out but is now battling cancer and blames the prison system for ignoring her health crisis. Teresa Giudice is out of jail and back at home trying to rebuild her reality show fame and fortune. The lesson here is that you should never lie to the court. Transparency and honesty with your bankruptcy lawyer and the court are key. You'll get the best results if you play by the rules.
#2 Income doesn't matter
Reality show stars earn money from their appearances, from endorsements, and by promoting their brand or business interests on the show. It's important to note that income isn't a barrier to a bankruptcy filing. What matters is whether your debt outweighs your ability to pay given your current and anticipated future income.
If you earn $200k a year but owe millions in debt, you might not be able to service it, despite your excellent wage-earning ability. Beyond income, your assets and equity in them also matter. If you can't afford your debt on your salary, but have a home with lots of equity, you might have to file Chapter 13 rather than Chapter 7. Consult an attorney for the best approach in your Greensboro bankruptcy.
#3 Make the most of your fresh start
The most important lesson to be gleaned from celebrity bankruptcy is to make the most of your fresh start. Once you're out of debt thanks to your Chapter 7 or caught up thanks to your Chapter 13, it's up to you to keep the momentum going. Getting yourself on a budget and making sure you live within your means is vital.
If you don't have one already, set up an emergency savings account and be sure you're saving enough for retirement. All this is important to protect your finances in the future and make sure you never need to resort to bankruptcy again. To find out more, talk to an experienced North Carolina bankruptcy lawyer.
Read reviews from our clients, then contact the Law Offices of John T. Orcutt. Call +1-919-646-2654 now to schedule a free Greensboro bankruptcy consultation at one of our locations in Raleigh, Durham, Fayetteville, Wilson, Greensboro, Garner or Wilmington.