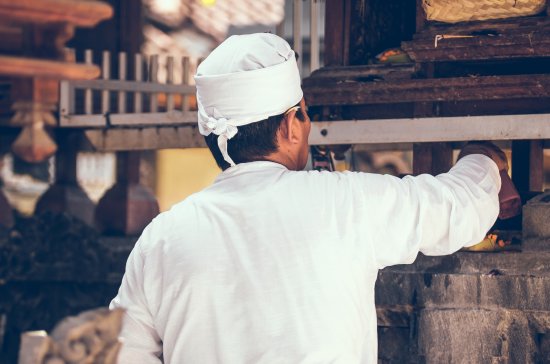 Celebrity bankruptcy of Top Chef Mike Isabella
Image by Artem Bali via Unsplash
Today's celebrity bankruptcy alert is about Top Chef contestant Mike Isabella. Many reality stars fall prey to financial problems for many reasons. Dance Moms diva Abby Lee Miller had problems paying the bills at her Pittsburgh dance studio, filed Chapter 13 and hid her reality show income. That led to time behind bars. Many of the Real Housewives stars wound up in bankruptcy and some, like RHONJ personalities Joe and Teresa Giudice, faced jail time over lying to the court. This time, it's business bankruptcy and a rockstar chef making headlines. These celebrity cases are always informative for anyone considering Wilmington bankruptcy and wondering what filing for debt relief can do for them.
Who is Mike Isabella?
Top Chef competitors are existing chefs looking to win prize money and make a bigger name for themselves. Isabella was featured on Season 6 of the Bravo cooking competition back in 2009. He didn't win but did make a name for himself that helped expand his business. He also competed on Top Chef All-Stars two years later and ranked in second place.
After that excellent showing, Mike Isabella opened Graffiato in New York's Chinatown, which was well-received. Over the next few years, the chef rapidly expanded into other restaurants including a spinoff of Graffiato, concession stands, a brasserie, a noodle house, and a Mexican restaurant. There was a lot of activity across many restaurant niches.
Accusations of Harassment
Isabella's restaurants were rated well and seemed to be doing fine until a year ago. Then the former Top Chef was plagued by personnel issues, and some of his new endeavors were woefully understaffed. One of his managers sued, accusing him and other brand executives of "extraordinary sexual harassment." That case settled, but it damaged the company.
Looking back at Isabella's meteoric rise and current struggles, it seems that he heavily leveraged his talent (plus reality show fame) to grow rapidly in an unsustainable fashion. He blames negative publicity over the lawsuit and said it tanked his profit stream. Some of his venues saw a 90% fall in sales after details of the allegation went public.
Mike Isabella's Chapter 11 Bankruptcy
In Wilmington bankruptcy, consumers typically choose Chapter 13, a debt repayment plan, or Chapter 7, a debt liquidation option. Chapter 11, as Mike Isabella filed, is a debt repayment plan for businesses. Individuals with very high earnings and astronomical debt can use this option as well. The Chapter 11 case encompassed more than 12 eateries launched by Isabella.
Chapter 11 for a business is like Chapter 13 for an individual Wilmington consumer bankruptcy. It's a repayment plan to let you catch up on your secured debt (mortgages for consumers – the same for businesses but also for equipment loans and the like). You make your current payments, then pay an amount each month towards your accumulated back debts.
Unsecured debts like credit card bills may be discounted depending on your unique circumstances and ability to pay. With consumer Chapter 13, these and other unsecured debt like medical bills may settle for pennies on the dollar. Every bankruptcy case is unique. In Isabella's case, he hoped the Chapter 11 would prevent closing more of his restaurants, but it's an uphill battle.
The Benefits of Business Bankruptcy
As in Mike Isabella's Chapter 11 case, Wilmington business bankruptcy filers can put the brakes on foreclosure, eviction, and other business-ending consequences. It's a debt reorganization plan that many businesses can use to turn things around for them. When you're struggling to make rent payments because you've had an income drop or higher-than-expected expenses, it can be a challenge.
Chapter 11 might also allow you to renegotiate some of your financial contracts with lower interest and payments to regain your footing. If your Chapter 11 doesn't work out for you, an option is to convert the case to Chapter 7, liquidate the debt and close down the business with a clean slate so you can move on to your next endeavor.
To find out more about business bankruptcy, read reviews from our clients, then call +1-919-646-2654. Contact the Law Offices of John T. Orcutt to schedule your Wilmington bankruptcy consultation at one of our locations in Raleigh, Durham, Fayetteville, Wilson, Greensboro, Garner or Wilmington.
Resource: