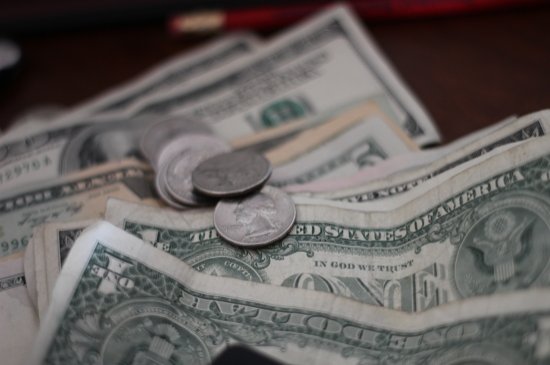 Greensboro bankruptcy choice often comes down to cost
Image by Mathieu Turle via Unsplash
For Greensboro consumers trapped in an inescapable debt spiral, life can be stressful. Living paycheck to paycheck, dodging debt collector calls, and constantly worrying because you can't pay what you owe (let alone build a nest egg) can destroy your quality of life. Bankruptcy is one possible solution, but often, consumers don't choose the best plan for them. A recent study examined why consumers choose Chapter 13 when Chapter 7 is a much more preferable alternative.
Chapter 7 vs. Chapter 13
With Chapter 7 bankruptcy, it's a relatively short journey from filing to discharge of debts. From petition to discharge, it usually takes three to four months. North Carolina bankruptcy exemptions protect a reasonable amount of assets including home equity ($35k/70k for individuals/couples), a modest automobile, furnishings, clothing, computers, and household goods. If you're behind on secured debt (mortgage, car loan, etc.), then Chapter 7 might not be a fit; however, if your delinquent debts are primarily unsecured (credit cards, medical bills, old income taxes), it may be the best option.
Comparatively, Chapter 13 is a bit more tedious. This option puts you on a three to five-year repayment plan where you catch up on secured debt (mortgage, auto loan, etc.) and ultimately see relief of a certain percentage of unsecured debt as well. The primary reason to opt for Chapter 13 over 7 is delinquency on secured debts, inability to pass the Means Test to qualify for Chapter 7, or excess equity in secured assets that cannot be shielded in Chapter 7.
Why Chapter 13 Over Chapter 7?
A recent study published in the Southern California Law Review examined Chapter 7 versus Chapter 13 filings and why some consumers opt to file the chapter that's less optimal for their circumstances. For those who choose Chapter 7 for Greensboro bankruptcy, more than 95% of filers obtain a discharge of debts. In stark contrast, only about 30% of Chapter 13 bankruptcy filers achieve discharge. Given the dire statistical difference, why would someone choose Chapter 13 when Chapter 7 offers better results if your debt circumstances indicate the latter is a better fit?
The Means Test
Income is not necessarily a barrier to filing Chapter 7. If you earn more than the Median Income for North Carolina, you can still file this chapter. In fact, you can be a high-income earner and enjoy debt protection under Chapter 7 so long as your debt outweighs your ability to pay given your current income and assets. The Means Test assesses your income, debt, equity in assets, costs of living, etc., and determines whether you can file Chapter 7. Consumers shouldn't assume they won't qualify for Chapter 7 Greensboro bankruptcy solely based on income. 
Desire To Pay Debts
Some consumers feel the weight of obligation more heavily than others. You might think that you should pay your creditors no matter if it means you put your financial future at risk or it's to the detriment of your family. In the best-case scenario, you would naturally pay all your bills, but sometimes life throws curveballs that decrease income, increase expenses, or both, making it difficult to service your debts. However, you should think carefully before you let your conscience override financial common sense when you choose your bankruptcy chapter.
Attorney Fees
The study presented in the Southern California Law Review found that attorney cost is a significant factor in bankruptcy chapter choice. Chapter 7 is cheaper to file by almost a third, but you must have the money up-front. With Chapter 13, you can pay your attorney fees over time, along with your plan installments, but you're still paying three times as much for slower results. Some look at the initial cost and opt for the one that is lighter on their wallet now, but may not offer the best results. If your bankruptcy attorney recommends Chapter 7, it's likely worth the initial cost sacrifice.
If you pass the Means Test, have no secured debt or equity concerns, and your NC bankruptcy lawyer advises that Chapter 7 is your best recourse, you should stop and listen. With tax time approaching, one thing to consider is using your income tax refund to finance your Chapter 7 filing to get back on track financially. Biting the bullet and paying the fees might sting a little now, but you'll likely be glad you did it when your debts are discharged in a few months, and you face a brighter financial future.
To find out more about the benefits of North Carolina bankruptcy, contact the Law Offices of John T. Orcutt. Read client reviews so you know what to expect then call +1-919-646-2654 now for a free Greensboro bankruptcy consultation at one of our locations in Raleigh, Durham, Fayetteville, Wilson, Greensboro, Garner or Wilmington.
Resource: