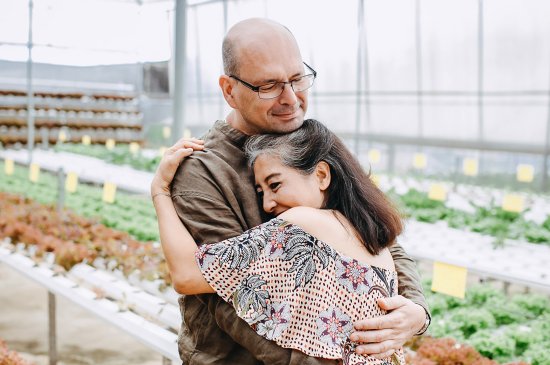 Til debt do you part
Image by Anthony Tran via Unsplash
As partners, you and your spouse do many things together – you live, you laugh, you love – and you accrue debt. In the past, couples typically got into debt together with every loan and asset in the name of both spouses or only in the name of the primary breadwinner. But with both partners typically now working, people primarily carry individual debt rather than joint debt, aside from a mortgage. When your spouse falls behind on bills and files Greensboro bankruptcy, how will it affect you and your marriage?
Sometimes Separate Debt Is the Wisest Approach
In this day and age, there is no reason that both spouses need be in lock-step over debt. One of you might have a pile of student loans, or the other might have a serious medical condition that results in lots of healthcare costs. By keeping significant debt on one side of the marriage, you might have more options when it comes to shedding debt and getting a fresh start.
Even if your debt was accumulated together, such as credit card bills, if one of you has more debt than you can afford to pay, filing individual Greensboro bankruptcy might be a wiser approach than joint. If you are current on all your debt payments and have a good credit score, your spouse filing bankruptcy for excess debt might benefit you both.
Spousal Bankruptcy And Your Credit Report
When your spouse files bankruptcy on an individual basis, it will not be noted on your credit report. Whether your partner chooses Chapter 7 or Chapter 13 for their Greensboro bankruptcy, it will only reflect on their credit report and affects only their credit score, not yours.
A bankruptcy filing remains on the credit report for up to 10 years, depending on the chapter, but the further the elapsed time after the filing, the less the bankruptcy will impact a person's credit score. Plus, if your spouse is behind on their debt, their credit score is likely already suffering.  
Do You Have Joint Debt?
In some cases, you might have joint debt. This happens most often with a car loan or mortgage where you both had to sign for the loan to be approved because of required income. Alternately, you might have co-signed your spouse's debt because you have a better credit score.
If you have no joint debt, you should see no effect regarding debt or credit score from your spouse's Greensboro bankruptcy. If you do have joint debt, the type of bankruptcy your partner files is critical. Chapter 13 is preferable for those that hold joint debt with a bankruptcy filer.
While a person is in the three to five-year Chapter 13 debt repayment plan, creditors must not try and collect from the joint debt holder (and non-bankruptcy filer) so long as the filing spouse stays current on bankruptcy plan payments.
With Chapter 7, when the filing partner is discharged from liability on a joint debt, the burden falls to the non-filing spouse. In some cases, this still might be a preferable situation and may be the best course of action, but it's important to know what to expect.
Talk To A Skilled Attorney Before Filing
Once your partner files bankruptcy, it's too late to consider the consequences. If you're married and only one of you is struggling with unaffordable debt, schedule a consultation with a reputable bankruptcy attorney before you act. The initial appointment should always be free, and you can explain your financial circumstances and then get advice on what's best.
To discuss filing bankruptcy with or without your partner, contact the Law Offices of John T. Orcutt. Read reviews from clients and then call +1-919-646-2654 now for a free Greensboro bankruptcy consultation at one of our convenient locations in Raleigh, Durham, Fayetteville, Wilson, Greensboro, Garner or Wilmington.