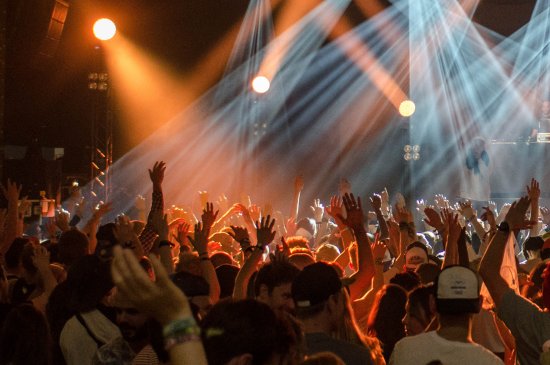 Rap star Lil Kim files bankruptcy to save her home
Image via Pexels
Losing a home to foreclosure is undoubtedly one of the most stressful outcomes from a personal financial crisis. Wilmington bankruptcy is a reliable solution to put the brakes on foreclosure. Both Chapter 7 and Chapter 13 can stop a foreclosure auction, but the path to saving your home differs with each. Even celebrities turn to bankruptcy to keep their homes. One recent celebrity bankruptcy filer trying to shield her house from foreclosure is hip-hop star Lil' Kim.
Celebrity bankruptcy profile – Lil' Kim
Celebrities get into money trouble just like everyone else – and often for the same reasons, but on a larger scale. It can be an income drop, increased expenses, job problems, divorce, or other personal crisis that triggers financial distress. Rapper Lil' Kim filed Chapter 13 bankruptcy in May 2018, reporting debts of roughly $4 million and assets totaling $2.5 million.
Lil' Kim owed almost $2 million to the IRS for back taxes. The rap star said she could afford a Chapter 13 repayment plan of about $5k a month to repay her creditors. The bankruptcy Trustee assigned to the rapper's case balked at the proposed repayment plan from the get-go. Lil' Kim offered to try and sell her house to pay her debt but then changed her mind.
Lil' Kim scrambles to save home
After her initial bankruptcy filing in May, it seems Lil' Kim's circumstances changed. She missed a $10k payment to creditors, and they're now trying to seize the house to sell at a foreclosure auction. Kim's original case intended to either keep the home or leverage it against her debt, but now the hip-hop star is pushing to save her residence by changing her bankruptcy case.
Kim is trying to now change her case from a Chapter 13 to Chapter 11. Chapter 11 is for businesses and the very wealthy. Lil' Kim is trying to get on a repayment plan to deal with her debt and catch up, but also to protect to her home from foreclosure sale. Lil' Kim faced foreclosure once before in 2010 and seems desperate to stop it again.
The Bankruptcy judge is yet to rule on the motion to convert her case. Should the bankruptcy judge rule in Lil' Kim's favor, she would have another chance to get a handle on her debts and save her home. The prime consideration when evaluating a repayment plan is that you can afford it, that it consumes all your disposable income towards your debts, and ithat it sn't an abuse of the system.
Bankruptcy can help most anyone
You might not be an internationally known rap star, but maybe your home is in danger of foreclosure. If so, Chapter 13 Wilmington bankruptcy might be the best solution to keep you in your house and get your debt under control. Chapter 13 is best when you have assets to protect that can't be shielded in Chapter 7 assuming you can afford a repayment plan.
Another consideration is whether the home is worth saving. If you have no equity in the property or have negative equity (you owe more than it's worth), you might want to consider sacrificing the property and moving on to a more affordable living situation. Giving up a home is stressful, but if it's better for your long-term finances, it's worth considering.
If you're facing foreclosure and are behind on your mortgage, it's best to explore your options before things reach the crisis point and your home is on the auction block. Consult a reputable North Carolina bankruptcy lawyer about your debt dilemma and see what they recommend. That way you can make an informed decision that's best for your financial future.
For a pre-foreclosure bankruptcy consultation, contact the Law Offices of John T. Orcutt. Read reviews from clients, then call +1-919-646-2654 for a free Wilmington bankruptcy consultation at one of our locations in Raleigh, Durham, Fayetteville, Wilson, Greensboro, Garner or Wilmington.
Resource: