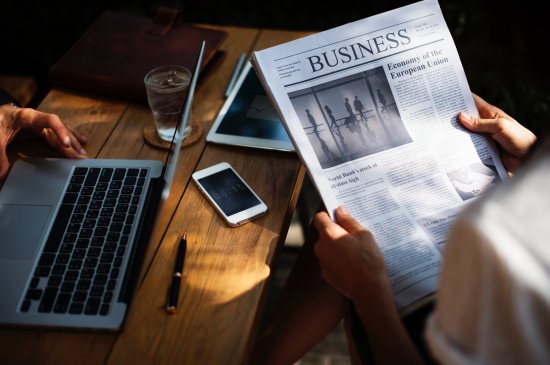 Bankruptcy can save your small business
Image by rawpixel.com via Unsplash
Starting a business is not a task for the faint of heart. According to Forbes, eight out of ten small businesses fail within the first 18 months. One of the major reasons why small businesses fail is unmanageable debt. If your small business is drowning in insurmountable debt, there is a solution. You can use Chapter 13 bankruptcy to save your business. Here's a look at how Wilmington bankruptcy can help your struggling small business.
What is Chapter 13 bankruptcy?
When you hear that a business is in bankruptcy, the first thing that likely comes to your mind is that it failed. But that is not the case in most business bankruptcies. That you file for business bankruptcy doesn't mean your business has failed. What it means is that you need help to re-organize your debts to get your business back on track.
Under bankruptcy law, Chapter 13 bankruptcy can be filed by an individual to deal with their personal and small business debt at the same time. To qualify, you must have a steady stream of income. With Chapter 13, you set up a debt repayment plan with your lawyer that must be approved by a bankruptcy trustee. This represents an opportunity to regain your financial footing.
The plan organizes your debts by categories of secured and unsecured and then assigns a percentage of how much you must pay on that debt. For secured debt, you must pay 100% of the past-due balances and also make the regular monthly payments on that debt. For unsecured debt, you can pay anywhere from 0-100% of that debt depending on your earnings.
How can a small business use Chapter 13 Bankruptcy?
The forms of business bankruptcy that usually makes the news are chapter 7 and 11. Chapter 7 is a liquidation where the business' assets are sold, and as much of its debt as possible is paid with the proceeds. Chapter 11 is much like Chapter 13 mentioned above but it much costlier to file and is intended for big businesses, not sole proprietorships and mom and pop shops.
The reason you may be able to use Chapter 13 is that your small business is likely not set up as a corporation. Most small businesses in North Carolina are sole proprietorships or partnerships. So long as your businesses wasn't established as a corporation, it is not a legal entity separate from you as the owner. The business debts are your personal debts.
In essence, small business owners are personally responsible for the liabilities of their business. This means that you can personally file for bankruptcy and use that protection to regain control of your company's finances. Plus, you can deal with any personal debts you might have racked up while trying to keep your business going.
Benefits of Chapter 13 for your small business
By the time your three to five-year Wilmington Chapter 13 is complete, your business can enjoy the following benefits:
Unsecured debt paid off in full
In most Chapter 13 bankruptcy cases, you pay far less than you owe on unsecured debt like credit cards and medical bills. If you have a business credit card, that is also unsecured debt. Other personal debt like medical bills are also unsecured and can be discharged.
Priority debts made current
If you have priority debts like taxes, you can take care of them in your debt repayment plan. This means Uncle Sam can't come after you for unpaid taxes. Other priority debts include child support and alimony, and these can also be wrapped up in your repayment plan if you are delinquent.
Secured debt all caught up
When you file for Chapter 13 bankruptcy, you get to keep your business assets. That means you can keep your business going, keep generating revenue, and turn around the fate of your business. At the end of your repayment plan, you should be back on firm financial ground.
To find out more about using Chapter 13 bankruptcy to straighten out your struggling business, contact the Law Offices of John T. Orcutt. Call +1-919-646-2654 now to set a free Wilmington bankruptcy consultation at one of our convenient locations in Raleigh, Durham, Fayetteville, Wilson, Greensboro, Garner or Wilmington. Be sure to read reviews from our clients so you can see what to expect.
Resources: