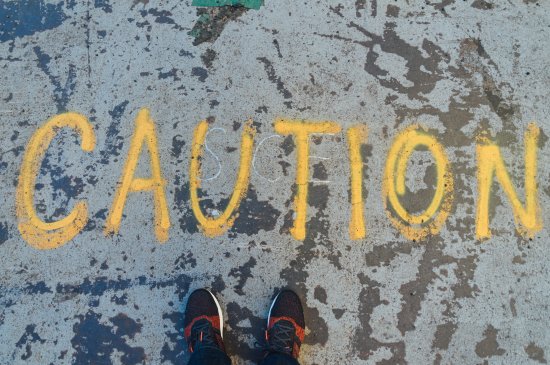 Be wary of scams in Wilmington
Image by Goh Rhy Yan via Unsplash
Falling for a scam can be financially devastating. If you haven't been the victim of a scam, you likely know someone who has. Countless scams occur every day. According to TransUnion, 19 people fall victim to fraud every minute, and this seems to be on the rise. Unfortunately, scammers often target those already on the verge of a financial crisis. One new con spreading in Wilmington and across North Carolina is the Comcast scam.
How the Comcast scam works and red flags
Have you been called by someone who says they're from internet and cable provider Comcast and are offering a deal that sounds too good to be true? If so, you've likely spoken to a scammer. The scam starts with calls to NC consumers alleging they're from Comcast and are offering a special promotion. The calls offer a one-time shot to purchase pre-paid services for several months or a year.
They offer tempting upgrades including access to premium channels and other boons. The intent is to make the deal seem too tempting to pass up, and lots of people are falling for it. The fact that it seems like you're getting a shockingly good deal is the first red flag. The second is how the caller asks you to pay. They usually ask for nontraceable, non-refundable payments like Money Pak or Green Dot.
Insisting on payment for a deal using Money Pak or Green Dot is a sure sign of a scam. Once you send money this way, there's no way to get it back. North Carolina Comcast reps never insist on this type of payment and accept major credit cards, debit cards, and often, check by phone, but never cash equivalent cards like this.
A rep from Comcast, Andy Macke, says, "This is unquestionably a scam." The Wilmington cable and internet provider encourages you to call 800-COMCAST if you get any sort of promotional call to confirm that it's a legitimate offer. If you get a call like this, be sure to report it to the North Carolina Department of Justice with any information that you have.
Tips to protect yourself from scams
Knowing about scams is one thing but protecting yourself from one is another. Consider the following tips to keep from falling prey.
If it sounds too good to be true, it probably is
Scammers thrive on the fact that people like good deals. If an offer sounds too good to be true, it may be a scam. It's one thing if you stumble upon a great sale at a store, it's another to get a call offering you a wonderful bargain. Don't let greed get in the way of common sense.
Don't give out personal information
Many scammers try to get personal information out of you to help them perpetrate fraud or identity theft. Even details you think are harmless might be enough for a scammer, particularly if they already had info on you before the call. Never give out personal information to a stranger.  
Educate yourself about current scams
There are always numerous scams that go on all the time. You can protect yourself from these scams by knowing about them. The FBI regularly releases a list of current fraud schemes, and the NC Department of Justice offers scam alerts on their website so that you can stay informed.
You can also report scams to the FTC and NC DOJ to try and shut down the fraud. If you had money charged by a scammer to your credit or debit card, alert your card issuer or bank immediately to try and stop the flow of cash and get a refund.
This consumer alert comes courtesy of the Law Offices of John T. Orcutt. If you're deep in debt and looking for a fresh financial start, call +1-919-646-2654 to schedule a free Wilmington bankruptcy consultation at one of our locations in Raleigh, Durham, Fayetteville, Wilson, Greensboro, Garner or Wilmington. Read reviews from clients to see what to expect then call to get the financial peace of mind you deserve.
Resources: