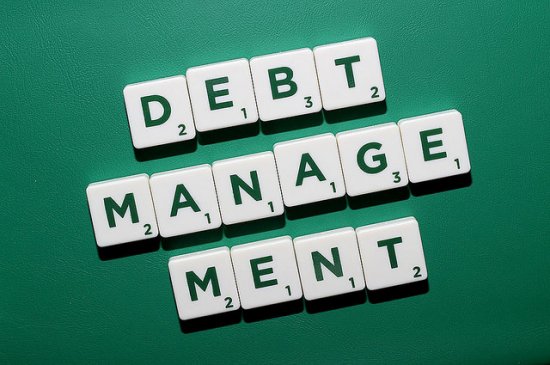 Bankruptcy may be better than debt management for some consumers
Photo by CafeCredit under CC 2.0
Debt management plans are often presented as preferable to bankruptcy but – in many cases – the outcome can be worse. North Carolina bankruptcy attorney Ed Boltz, of the Law Offices of John T. Orcutt, recommends consumers consider all their alternatives before signing on for a debt management plan.
In addition to being an NC bankruptcy attorney, Boltz is the President of the National Association of Consumer Bankruptcy Attorneys (NACBA) and believes that debt management counselors should refer clients out for a free bankruptcy consultation so that they can weigh all their options.
Ed Boltz was interviewed by NerdWallet recently for an article on debt management plans that was published in The San Diego Tribune. He told personal finance columnist Liz Weston that credit counselors ought to tell potential clients, "You should consult with a lawyer before you sign up with us. Otherwise, you could be making some big mistakes."
Consumers Need Complete Information
When consumers file bankruptcy, they have to go through credit counseling. The purpose of the credit counseling is to ensure that the consumer understands their options and has knowingly chosen bankruptcy. 
But when consumers enter into a debt management plan, they don't get counseling, which means they may not fully understand their alternatives. This lack of information could leave debt-ridden consumers stuck with unmanageable five-year debt repayment plans when bankruptcy might have been the better option.
Debt Management Plan vs Bankruptcy
A debt management plan is a repayment plan – typically for credit card debt – in which the credit counseling agency works out a deal with your credit card issuers to pay off your debt over time, often at lower interest rates and with lower fees than you would otherwise pay if you were maxed out.
But there are downsides to this process. Debt management plans can take five years to pay off, you can't get new credit during that time, and if you miss a payment, your plan could be canceled and you could end up worse off than you were before. For those stuck with unmanageable credit card debt, Chapter 7 may be a better and faster option.
With Chapter 7 bankruptcy, your credit card debt can be discharged within a couple of months and, while your credit score will take a hit, you can begin to rebuild it within months, which often puts you in much better shape financially than if you'd adopted a long-term, hard-to-afford debt management plan.
Considering Debt Management? Talk to a Bankruptcy Attorney First
As Ed Boltz told NerdWallet, consulting with a bankruptcy attorney before jumping into a debt management plan is wise – and there is absolutely no downside. Reputable and experienced bankruptcy attorneys offer a free consultation so that you can talk to them and understand your options. But debt management counselors can't tell you about bankruptcy options because this would be considered legal advice – something they cannot provide, by law.
If you're deep in debt you can't afford to pay, start by talking to a bankruptcy attorney. If you don't qualify for Chapter 7, a debt management plan may be a better solution – or Chapter 13 may be a better fit, as debt management plans also won't help you deal with secured debt problems like past-due balances on a mortgage or car loan.
Boltz adds, "No matter what you decide to do about your debt, just make sure it's an informed decision and get all the facts by speaking to a bankruptcy attorney before you sign up for a debt management plan. Bankruptcy may be a better path to get you out of debt faster and more affordably."
To find out more about the benefits of North Carolina bankruptcy, contact the Law Offices of John T. Orcutt for a free consultation. Call +1-919-646-2654 now for a no-obligation consultation at one of our convenient locations in Raleigh, Durham, Fayetteville, Wilson, Greensboro, Garner or Wilmington to discuss your debt problems and how we can help.