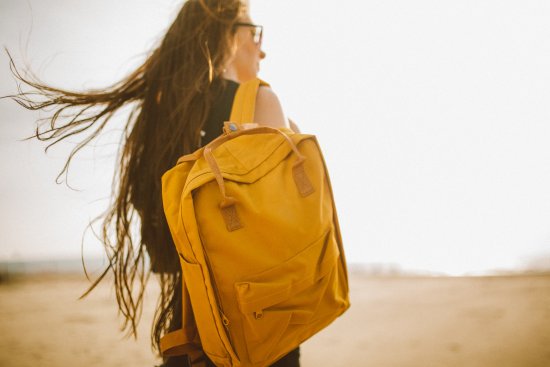 Bankruptcy and student loans
Image by Felix Russell-Saw via Unsplash
When considering debt relief programs, one to examine is bankruptcy. But before you jump into something, you should think about the effect on your credit score and future financial opportunities. If you're thinking of returning to college or have a child headed to university soon, you'll want to know if and how it could affect your ability to obtain student loans.
Credit score impact from bankruptcy
If you're considering private student loans to pay for college, your credit score matters and bankruptcy does affect your credit score. However, if your debt situation has reached the point that you need an intervention like bankruptcy, your credit score has probably already taken a beating. Late payments and maxed out credit cards crush your credit until resolved.
With federal student loans, your credit score doesn't always matter. It depends on the type of loans you're taking, whether you're borrowing for yourself or someone else, and the terms of the loans.
Types of student loans where credit doesn't matter
Whether your bankruptcy will affect your ability to obtain new student loans largely hinges on the type of loan. Some Federal loans are awarded based on need and not on credit-worthiness. This is true for Stafford and Perkins loans where filing a Chapter 7 or 13 bankruptcy will not affect your eligibility for approval.
What this means is that for these loans, the government does not consider your creditworthiness to determine whether or not to lend you the money. The fact that you previously filed for bankruptcy will not be a consideration. However, these loans are also only made directly to students – they are not available as parent loans.
Federal loans with credit requirements
Your credit score, however, plays an important role in eligibility for federal PLUS loans. Generally, federal student loans taken out by parents, grandparents, etc., will require a credit check. Private student loans always require a credit check. If you're looking to either of these options, filing bankruptcy can make a difference in approval odds.
PLUS Loans (Parent Loans for Undergraduate Students)
These are loans that can be used by parents for their children's education and also graduate and professional students on their behalf. PLUS loans do not have requirements as strict as private student loans. Rather than requiring a specific credit score, they look more towards adverse credit history events.
In most cases, your chances of getting a PLUS loan are affected by:
Loan defaults (any loan – vehicle, mortgage, personal, etc.)
Foreclosure (if you're actively in a foreclosure process)
Delinquent accounts aged greater than 90 days
Adverse items within the last five years including:

Foreclosure or deed surrender instead of foreclosure
Bankruptcy discharge
Wage garnishment
Repossession of an asset for non-payment of debt
If you can demonstrate extenuating circumstances, you might be allowed a special dispensation to get a PLUS loan despite these credit events. If you are in Chapter 13 repayment rather than Chapter 7 and are current on the plan, you might still gain PLUS loan approval.
Protect your student loan status
If you have children not yet in high school and are drowning in debt, filing bankruptcy now will get it past the five-year benchmark required for PLUS loans if you plan to borrow to help them finance their college degree.
Once you have a student loan in place, it's crucial to keep it in good standing. You can do this even if you can't afford to pay. Programs like deferment, forbearance, and Income-Driven Repayment (IDR) can help you stay out of the weeds.
However, if you're absolutely crushed by existing student loans, depending on your circumstances, you might qualify for bankruptcy relief.
To find out more, contact the Law Offices of John T. Orcutt. Read client reviews then call +1-919-646-2654 to schedule a free student loan bankruptcy consultation at one of our locations in Raleigh, Durham, Fayetteville, Wilson, Greensboro, Garner or Wilmington.