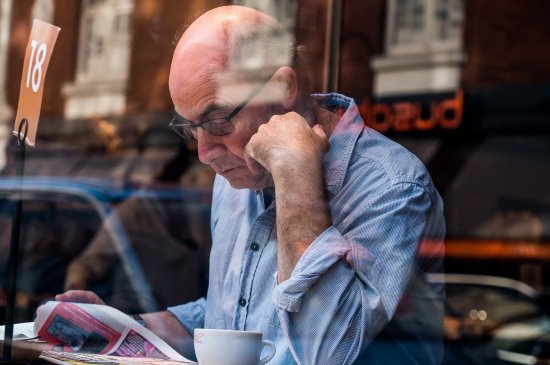 Student loans and older Americans
Image by Kevin Grieve via Unsplash
The Consumer Financial Protection Bureau's recent report on older consumers and student loan debt reveals that college debt continues to be a growing problem for the older-than-60 set. The CFPB found that student debt heavily impacted long-term financial security and stability and promised a rougher road ahead than for generations past.
Older Americans' student loan data
Here are some of the critical (and frightening) findings from the CFPB study:
Every state saw their set of older borrowers with student loans grow by 20% or more
More than half of states saw a spike of almost 50% in student loans for older people
In 45 of the 50 states, the number of older Americans in student loan delinquency grew
What is driving the student loans?
Some older borrowers are still paying off their student loans
Some co-signed educational loans for loved ones
Some borrowed to pay for their children's college education
North Carolina student loan data for older consumers
In North Carolina, the percentage of growth for older consumers with student loans grew a whopping 56% over the last five years. In our state, thankfully, the average student loan debt for older consumers dropped 9% from 2012-2017 but remains close to $12,000.
Overall in our state, consumers over age 60 owe a total of nearly $2.5 billion (that's billion with a "B"!) in student loans compared to five years ago at just $1.3 billion. That's a staggering 91% increase and should be a warning sign of a potential financial crisis.
Delinquency rates for older student loan borrowers in NC has also increased over the last five years. In 2012, the delinquency rate averaged 15%. Five years on, 18% of consumers aged 60+ with a student loan in our state were behind on their debt.
How student loan debt affects older consumers
When you borrow for your college, federal student loans sit idle while you're in school. Once you leave school (hopefully with a degree in hand), you have a six-month grace period and then you start repaying your debt.
You'll have flexible options to help such as PAYE or REPAYE that cap student loan payments at a reasonable percentage of disposable income. But when you borrow on behalf of your child or grandchild using federal or private student loans, repayment is different.
First, there is no grace period. So, if you borrow for your child or grandchild counting on them to help repay the debt, that probably won't happen for a while. You're expected to begin payments on the loans immediately – that means while the student is still in school, likely not earning at capacity.
Second, as a parent or grandparent borrowing under the federal student loan program, you cannot access the flexible repayment plans available to student borrowers. This means if you struggle to make the payments, you'll have nowhere to turn.
Social Security garnishment
If you're living on Social Security and are delinquent on federal student loans – whether taken on your behalf or for someone else, the government can take a cut of your SSA check. That can put seniors who subsist solely on their government check at dire risk of financial collapse.
A better way to help
If you have a child or grandchild heading into college, it's best not to borrow on their behalf. Instead, you could pledge to help them pay for some expenses – or even help pay their loans – but don't take them out in your name.
When students borrow, they have many more options than when parents and grandparents borrow. You can still help, just don't put yourself at risk. You can even pay directly to their principal balance while they're still in school, so they graduate with less overall debt.
Bankruptcy and student loans
In some cases, you may be able to discharge student loans in bankruptcy. The standard applied for relief is "undue hardship" meaning that you cannot maintain a reasonable standard of living if forced to repay the student loans.
If you're older, have chronic health issues, no longer work full-time, have limited assets, and are simply unable to pay, you might be able to use bankruptcy to ditch this debt. To find out more, read reviews from our clients, then contact us for a free student loan bankruptcy consultation.
Contact the Law Offices of John T. Orcutt by calling +1-919-646-2654 to schedule a free appointment at one of our locations in Raleigh, Durham, Fayetteville, Wilson, Greensboro, Garner or Wilmington.
Resource: