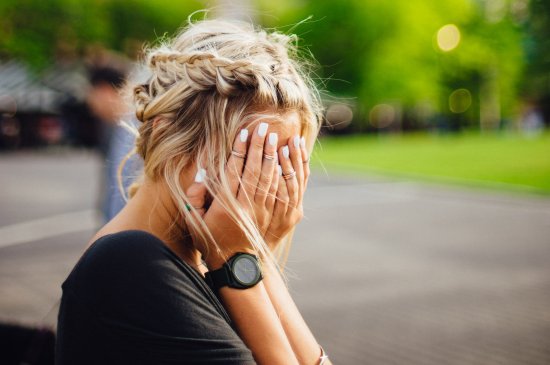 Don't be too embarrassed to get out of debt
Image via Abigail Keenan on Unsplash
Have you had this happen? Your phone rings and you pick up the call. On the other end is a collection agent for your credit card company telling you how much you owe and harassing you for payment. You walk to the mailbox and find a letter threatening to shut off your utilities. A quick scan of your email shows you overdue notices from more creditors demanding payment. This is no way to live, but you may be too embarrassed to consider North Carolina bankruptcy.
Unaffordable debt can wreck your life
Over the years, small missteps may have led you into a financial quagmire. If you know you can't keep this up, there are two options to consider. First, you can try to keep juggling creditors far into the foreseeable future. Second, you can file for North Carolina bankruptcy. If you don't want to drown in debt for the rest of your life, bankruptcy might be the sensible option.
Is embarrassment holding you back from a life-changing solution? The idea of bankruptcy might make you feel ashamed because you let your finances spin out of control. But usually, it's circumstances beyond your control that drove up your expenses or reduced your income (or both). Don't let embarrassment keep you from getting out of debt and back on track.
How bankruptcy works  
Under North Carolina bankruptcy laws, there are two types of consumer bankruptcies – Chapter 7 and Chapter 13 bankruptcy. Chapter 7 bankruptcy is more common than 13. If you choose Chapter 7, the trustee examines your assets, debt, and income. You must show that your debts outweigh your ability to pay to qualify if you don't fall below a certain income threshold.
If you have a lower income, you should easily qualify for Chapter 7. Alternately, if your income was temporarily lower, but climbing again, you may qualify before you get back to earning top dollar. With Chapter 7, unsecured debt like medical bills, credit cards, and older income taxes can be fully discharged, leaving you with more breathing room in your budget.
Chapter 13 bankruptcy is rarer and involves a three to five-year repayment plan to catch up on secured debt and pay a prescribed percentage of unsecured debt. If you have equity in assets greater than can be protected by Chapter 7, this might be a more appropriate solution to your debt dilemma. You should talk to an NC bankruptcy attorney to determine which category of bankruptcy is a fit or if bankruptcy isn't a good solution for you.
How bankruptcy can help
Filing for bankruptcy helps alleviate your debt and offers the peace of mind you deserve. It also brings the following benefits, in most cases.
1 – Helps you keep your home
If you own a home and are behind on payments, Chapter 13 can help. If you're behind on your debt and want rid of an unaffordable home, Chapter 7 might be better. If you're current on your mortgage but late on other debt, you may be able to use Chapter 7 to shed debt but keep your home. 
2 - Your creditors must stop hounding you
Debt collector harassment is one of the most distressing aspects of being behind on your bills. But from the moment you file your case, they must stop calling, writing and threatening. That's a life-changing benefit.
3 - Many debts are gone
When you file for bankruptcy, your unsecured debts like medical bills, car payments, and credit card debt will be gone with Chapter 7 bankruptcy within 90-120 days, on average. With Chapter 13, your debts will be either current or discharged by the time you complete the payment plan.
4 - No one should know
No one wants others to know they're struggling to pay their bills. But you also probably think that people knowing you filed bankruptcy is just as embarrassing. Relax. Although bankruptcy is a public record, no one should know unless you tell them. It's not announced at the courthouse steps.
5 - You get a fresh start
Finally, bankruptcy gives you a fresh financial start. Your slate has been wiped clean, and you can start rebuilding your credit score now that you have your debt under control (or completely gone). This is an opportunity you wouldn't have if you muddled on with debt you can't manage.
To find out more about the benefits of bankruptcy, contact the Law Offices of John T. Orcutt. Call +1-919-646-2654 now for a free North Carolina bankruptcy consultation at one of our convenient locations in Raleigh, Durham, Fayetteville, Wilson, Greensboro, Garner or Wilmington. Be sure to read reviews from past clients to see what you can expect from the debt relief process.