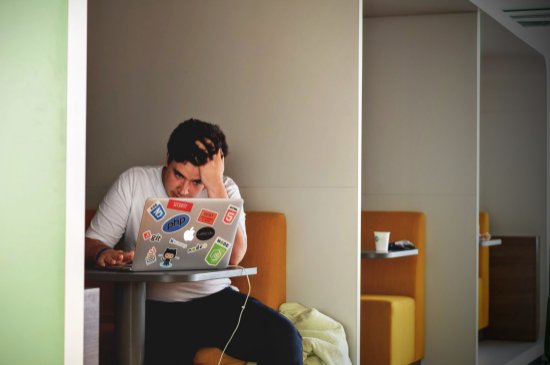 Student debt can be conquered
Image via Tim Gouw on Unsplash
If your student loans are holding you back and weighing you down, discharging this debt can be life-changing. But ditching your student loans is easier said than done. However, some programs may help you get out from under the burden of college debt. Today we take a look at five programs to help you deal with your student loans – as well as a glimpse at how bankruptcy could help you with unaffordable school debt.
1 – Perkins loan discharge
If you took out Perkins loans as part of your financial aid for school, there are three types of loan cancellation you might be able to pursue depending on what you do for a living. These programs are faster than other forms of forgiveness where you can see your Perkins debt discharged after just five years of qualifying work and payments.
Active duty military that served in high-risk positions may qualify for debt discharge. Public service jobs such as first responders, police, fire, law enforcement, and some attorneys that work in public defender and other service positions may qualify for loan forgiveness. Finally, teachers in low-income areas or that work in fields of high-need may qualify, as can librarians and speech therapists, in some instances.
2 – Volunteer forgiveness
Some student loan forgiveness programs are tied to volunteerism if you choose this route instead of jumping into the business world. Volunteering with the Peace Corps can score you forbearance on student loan debt while you serve – this means you don't have to make payments, and you won't see any interest accrue. When you're done serving, you may also receive more than $8k of loan assistance.
VISTA and AmeriCorps also offer the forbearance option, so you don't have to worry about student loans while you serve. As well, this service period can contribute towards participation in the Public Service Loan Forgiveness Program (PSLF), but they don't offer automatic discharge of Perkins loans like some of these other programs.
3 – Disability discharge
When it comes to getting out from under student loan debt, medical disability is one factor that can help you get total discharge whether you appeal directly to the federal student loan servicer or ask for discharge as part of a bankruptcy case. Statistically, those with a partial or total disability or chronic illness have the best chance of achieving partial or total student loan discharge in bankruptcy.
If you have a military-related disability that the Veterans Affairs (VA) administration has determined you're incapable of working, that should aid your request for student loan debt relief. Recipients of Social Security Disability Insurance (SSDI) should have an easier time obtaining student loan relief. If you don't have VA or SSDI benefits, you still might qualify if your physician documents your disability.
4 – Teacher student loan discharge
Certain teaching candidates might qualify for student loan discharge or cancellation programs. Some localities and states offer discharge or payment assistance for teachers in high-need geographic regions or high-need areas of study. There are also federal programs that may qualify you for discharge or cancellation of student loans if you qualify.
The federal Teacher Loan Forgiveness Program offers forgiveness for up to $17,500 on certain student loans for those that teach for five consecutive years in a low-income school or educational service agency. You must also be considered "highly qualified" to get relief under this program. This means you must have a Bachelor's degree and full state certification with no provisional or licensure waivers.
5 - Healthcare professional forgiveness
Often, doctors and nurses come out of college with significant debt because medical programs can be among the costliest to complete. Student loans can run into six figures with undergraduate and medical school costs. There are federal and state programs available to healthcare professionals. The most widely used federal program is for those that serve in the military and can forgive $50k in debt.
Consider working for non-profit facilities, in areas of high need (geographically or specialty), or seeking out signing bonuses you can use to target debt. Some states and localities in high need offer loan payment assistance programs to lure professionals. Alaska offers student loan assistance to dentists and doctors that serve in high-need and tribal facilities. Maine and other states have similar programs.
If you're struggling with student loans, bankruptcy can help in many ways. First, you can reorganize debt using Chapter 13 to give you time to catch up on debt and shed unsecured debt. Second, you can strip away debt in Chapter 7 to allow greater cash flow to deal with student debt. Third, depending on your circumstances, you might find student loan relief in bankruptcy.
To find out more, contact the Law Offices of John T. Orcutt. Call +1-919-646-2654 now for a free North Carolina bankruptcy consultation at one of our convenient locations in Raleigh, Durham, Fayetteville, Wilson, Greensboro, Garner or Wilmington. Read recent reviews from clients to preview case results and learn about the bankruptcy experience. Call soon to get started on your fresh financial start.