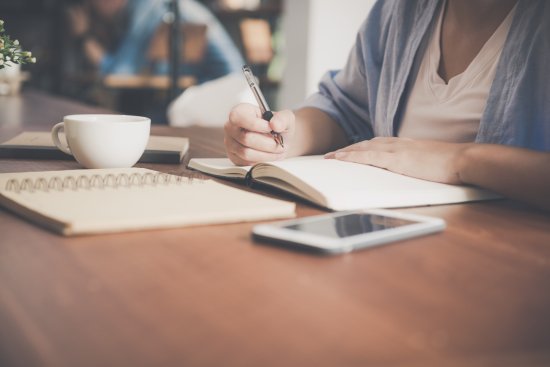 Facing student loan default in Wilmington, NC?
Image by Tirachard Kumtanom via Pexels
More than 44 million Americans are battling student loan debt. Recent figures put total student loan debt at nearly $1.5 trillion. For those who can afford their student loans, it's no big deal. But for many college grads, this debt is overwhelming and ruining their financial future. Are you behind on your student loans? If so, you should know that going into default brings severe consequences. Here's a look at what to do if you're facing student loan default in Wilmington.
Delinquency vs. Default
The first thing to understand is that student loan delinquency is significantly different from default. Your college debt is considered delinquent when you miss a single payment. It can easily be brought current by paying the past due amount. Some people miss a payment now and then, go delinquent, but remedy the situation quickly.
When the delinquency lingers beyond 270 days (nine months), your student loans officially migrate to default status. This applies to federal student loans of any type. Private student loans operate differently, and those lenders will begin aggressive collection efforts long before you reach the nine-month mark.
Your loan servicer will contact you as soon as you go delinquent, but Wilmington consumers should be aware that collections efforts will intensify closer to and beyond the 270-day mark. There are things you can do to prevent going into default and if you can avoid crossing that line, you should, because the fallout can be dire.
Consequences of Default
A default can bring many unsavory consequences. On behalf of the US government, your student loan servicer can do the following:
Garnish wages – In Wilmington, NC, wage garnishment isn't something every creditor can do, but collectors for federal student loans definitely can. You'll get a 30-day notice before garnishment begins.
Wreck your credit – Student loan servicers may not report you to the bureaus for one late payment, but if you go into default, it will hit your credit report and drop your FICO score significantly.
Take your tax refunds – If you're due a refund on your taxes, collectors for federal loan servicers can snatch those funds before they ever hit your bank account and can do so until you cure the default.
Sue you – Debt collectors for the government can haul you into Wilmington court seeking a judgment against you and put a lien against your home, auto, bank account, or other assets.
Getting out of default
One method to get out of default and get a fresh start is to consolidate your student loans. You can only do this once, but it's a reset button. Once your loans are consolidated, you can then request an income-sensitive repayment option that will base your payments on your disposable income and will discharge unpaid balances after 20 years of payments under the reduced schedule.
If you're about to go into default but have not yet, you can request forbearance or deferment to stop things from getting worse. Either of these options temporarily halts your payments on student loans. With deferment, you may not have to pay interest, but with forbearance, interest will continue to accrue. These are stop-gap measures and not permanent solutions.
Student loans and bankruptcy
If you've got other debt that's making it difficult to pay your student loans, such as credit cards or medical bills, bankruptcy might help. Also, if you're disabled or your school defrauded you or closed before you graduated, you might find relief in bankruptcy.
If you can prove that repaying your debt will cause undue hardship, you may be able to reduce or discharge your student loans in bankruptcy. In other instances, Wilmington bankruptcy may help you shed enough other debt to make room in your budget to pay your student loans.
Bankruptcy may be most effective when combined with solutions such as income-sensitive repayment. Also, the Trump administration is considering relaxing the requirements for student loan discharge under bankruptcy by relaxing the tenet of undue hardship.
To find out more about dealing with student debt using North Carolina bankruptcy, contact the Law Offices of John T. Orcutt. Call +1-919-646-2654 to schedule a free Wilmington bankruptcy consultation at one of our convenient locations in Raleigh, Durham, Fayetteville, Wilson, Greensboro, Garner or Wilmington. Be sure to read some recent client reviews to see how bankruptcy can change your life.
Resources: