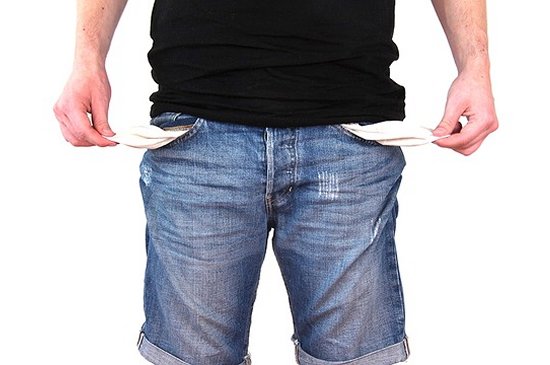 Looking for student loan forgiveness?
Image via Pixabay
Got a pile of student loans you can't afford (or would love to avoid)? If so, there are several student loan forgiveness programs to consider. There are some run by the federal government, some by state and local government, and others by employers. Today we take a look at five programs that can lessen or eliminate your college debt.
1) Public Service Loan Forgiveness (PSLF)
This program applies to many types of federal loans if you work in a qualified career field and for certain employers. You might think PSLF is only for people working for the government, but that's not true. While many government positions will qualify, so will working for local, state or tribal organizations.
Some 501(c)(3) not-for-profit employers may be legit for PSLF depending on their qualifying public services programs and your position. The Peace Corps and AmeriCorps positions should also qualify you for student debt reduction.
You must make 120 consecutive monthly payments under a traditional or qualified income-driven plan and then apply for the forgiveness of the remaining balances.
2) Forgiveness through Income-Driven Repayment (IDR) plans
While people don't typically consider IDR a forgiveness program, it is! With an income-driven plan, your monthly loan payments are based on your income rather than your loan balance and will last for 20-25 years depending on the plan you're on, how much you owe, and how much you earn.
After you've paid for 20-25 years (depending on the plan), the remaining balances are forgiven. Sounds sweet, right? The only catch is that you'll be charged income tax on the amount forgiven. The IRS treats forgiven debt like "implied" income and demands a tax percentage on it.
However, depending on your tax bracket, it could be a modest tax bill. With PSLF, the balance forgiven doesn't carry tax consequences. Still, it may work out better than paying your student loans under another plan if your income is tight.
3) Perkins Loan Cancellation
This is another cancelation program based on your employer. Teachers can get a portion of their Perkins loans canceled for each year they teach and can result in 100% tax-free cancelation of your Perkins loans.
Other school positions may also qualify including occupational, recreational, speech and physical therapy, and counseling and psychology services providers. There are also public service positions that may qualify for Perkins Loan cancelation.
Some qualifying positions may include nurses, military service members, law enforcement, firefighters, librarians, employees at children/family services, medical technicians, public defenders, speech pathologists, and certain full-time volunteer service.
4) Military Loan Forgiveness
The Military College Loan Repayment Program (CLRP) offers up to $65,000 in loan forgiveness for signing up or re-enlisting in the military. CLRP is more robust and faster than PSLF forgiveness and is the fastest route to getting out of school debt.
To qualify, you must already have the college debt when you enlist and must work in a qualified job (MOS – military occupation specialty). You must have the benefit written into your enlistment contract, or you can't get it later.
Also, there are other military college loan forgiveness programs for the Army, Navy, Marines, Airforce, Coast Guard, and the National Guard. The one downside to CLRP is that the forgiven debt is treated as taxable income.
5) Nursing Student Loan Forgiveness
If you're a nurse, there are lots of options to chase away your student debt. You can approach it under PSLF or Perkins Loan programs we mentioned above. Then there's also the NURSE Corps repayment program for those that work in underserved communities.
Many states offer advantageous nursing student loan forgiveness or cancelation programs to attract and retain nurses to their region. Among them are Alaska, Arizona, California, Colorado, Florida, Hawaii, Idaho, Illinois, and many others.
If your employer or job doesn't qualify you for student loan forgiveness, your best option may be Income-Driven Repayment. But in some cases, you may be better served by considering bankruptcy to deal with your student debt.
For those who can prove undue hardship due to chronic illness, partial or total disability, long-term unemployment, poor job prospects, or are older (65+), you might be able to get your debt discharged in bankruptcy.
Contact the Law Offices of John T. Orcutt today to speak to a student loan expert. Read reviews from satisfied clients, then call +1-919-646-2654 to schedule a free student loan bankruptcy consultation at one of our convenient locations in Raleigh, Durham, Fayetteville, Wilson, Greensboro, Garner or Wilmington.