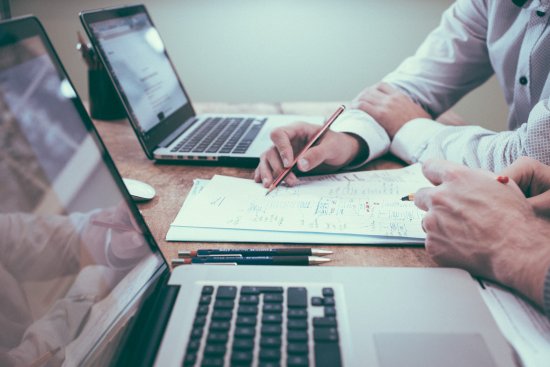 Chapter 13 can help with liens, find out how
Image by Helloquence via Unsplash
A lien on your property is a creditor's right to sell your property to recover what you owe them. Some liens are built into the debt such as with a mortgage or auto loan where the loan includes a lien on the collateral asset (i.e., your house or vehicle). Other liens come after the creditor goes to court, sues for judgment, then applies a lien to your assets. Others can short-circuit the process and move straight to the lien phase such as for past-due taxes and child support.
Filing Greensboro Chapter 13 bankruptcy offers solutions to deal with liens and debt. Both Chapter 7 and 13 can help you deal with judgment liens from creditors, but other conditions of your debt dilemma should determine which chapter is better for you. That's why you need the advice of an experienced Greensboro bankruptcy lawyer. In particular, liens from child support obligations and homeowners associations may be best served by Chapter 13 over Chapter 7.
How Chapter 13 bankruptcy deals with judgment liens
To "avoid" (which means get rid of) a judgment lien in Chapter 7, your attorney files a Motion for Avoidance of Lien. This is filed with the bankruptcy court, and the creditor is served notice. This notifies the creditor, and they may try to object. However, the value of the asset on which the lien rests, and the available North Carolina bankruptcy exemption, determine whether the objection will stick.
On the other hand, with a Chapter 13 bankruptcy, the avoidance of judgement lien is part of the dozens of pages of the proposed debt repayment plan. This means creditors are less likely to notice and object. Even if the creditor notices the lien avoidance language, they may let it go so long as the repayment plan covers the debt that's owed to them. Most experienced Greensboro bankruptcy attorneys are well-versed in dealing with liens in bankruptcy.
How Chapter 13 bankruptcy tackles a Homeowners Association Lien
Homeowners association liens are a special category and more troublesome. In North Carolina, homeowners associations (HOA) have aggressive collection powers, and many aren't afraid to play hardball, so you need to be careful when dealing with them. In case of an HOA lien, Chapter 13 is more powerful than Chapter 7 to help resolve the debt and free the title on your home.
The debt repayment plan helps you pay back what you owe and the Greensboro bankruptcy stay on collections prevents the HOA from trying to foreclose while you catch up on the delinquency. Also, you'll have to pay your current monthly, quarterly or annual HOA dues to avoid future problems.
The Chapter 13 repayment plan lasts three to five-years, and so it's often more manageable to catch up this way than to fight your HOA without bankruptcy protection shielding your home from aggressive collections efforts. Once you're current, it's best to stay that way or consider moving somewhere without a burdensome HOA.
How Chapter 13 bankruptcy deals with past due child/spousal support
The North Carolina Child Support Services has many enforcement tools at their demand. One of them is placing a lien on your personal property if you fall behind on your obligations for child support. Going delinquent on your support payments can trigger garnishment, liens, and loss of your occupational license, so it's nothing to ignore. Chapter 13 can help here too.
As with other debt obligations, the automatic stay that comes with Chapter 13 bankruptcy applies and can stop a foreclosure or repossession from the lien, but only in the short-run. Your support obligations will then be wrapped up in the Chapter 13 repayment plan, to give you several years to deal with past-due support while also keeping up with current obligations each month.
If you have liens, are behind with your HOA or child support, it's critical that you mention this at your first bankruptcy consultation, so your lawyer knows how to proceed. To find out more about dealing with these serious liens, contact the Law Offices of John T. Orcutt. Call +1-919-646-2654 now for a free Greensboro bankruptcy consultation at one of our convenient locations in Raleigh, Durham, Fayetteville, Wilson, Greensboro, Garner or Wilmington. Read reviews from past clients so you know what to expect then give us a call to get the debt relief you deserve.