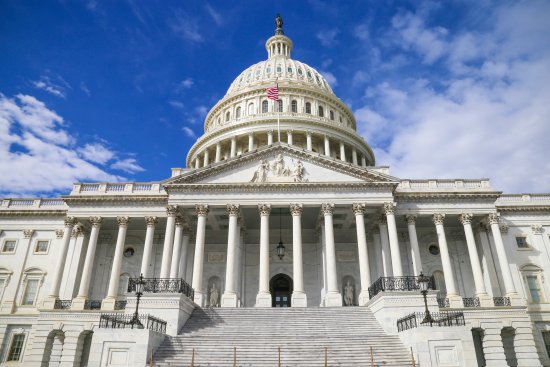 New legislation promises hope for student loan borrowers
Image by Louis Velazquez via Unsplash
Student loans are a plague on many consumers, so it's always good to see news of hope for college debt relief. HR 5549, the HIGHER ED Act, introduced in April by Democratic Representative Peter DeFazio of Oregon, could see a loosening of the standard of "undue hardship" required to discharge student loans in bankruptcy.
The state of student loans in America
Student loan debt in the US now stands at an unbelievable $1.5 trillion owed by more than 44 million Americans, with more getting into debt every semester. Bill sponsor DeFazio said about the proposed legislation: "There is something seriously wrong with our country when the financial barriers to obtaining and paying off a higher education are entirely insurmountable."  
Student loans and bankruptcy discharge
Before 2005, student loans were dischargeable in bankruptcy, including federal student loans. After revision of the bankruptcy code in 2005, however, that changed. The Bankruptcy Abuse Prevention and Consumer Protection Act was a sweeping reform passed ostensibly to stop any abuse of the system.
Now debtors must meet a heightened standard established by Federal law to obtain a discharge of student loans in bankruptcy. The student loan debtor must now demonstrate that if forced to repay their loans, they will experience undue hardship.
The undue hardship standard
What does undue hardship mean? It means that if you repay your loans, you won't be able to maintain a minimal standard of living for yourself and legal dependents. What's strange is that the law established the standard of undue hardship without explaining what that meant.
That left it up to the courts to define it, and it's been interpreted differently depending on the court considering the matter. Lately, courts have been more flexible, and the Department of Education is considering loosening requirements and more generously defining undue hardship.
Bankruptcy discharge was once tougher
The courts went through a period of strict interpretation where they allowed student loan servicers to sway against discharge, even with challenging circumstances. However, most student loan debtors who filed bankruptcy also didn't ask for discharge.
Less than one percent of bankruptcy filers with student loans asked for relief of this debt during their case. In some cases, the borrower might assume it wouldn't help, and others might not know discharge is possible.
Of those who did ask for student loan relief in bankruptcy, nearly 40 percent of borrowers ended up with either a full or partial discharge. Those aren't bad odds, but few people pursue the extra step of an Adversary Proceeding that's required to request discharge.
The HIGHER ED Bill: A New Hope?
There have been many pieces of legislation over the years aimed at helping debtors struggling with student loans, but new laws have not been forthcoming. House Resolution 5549 (HR 5549) named the HIGHER ED (Helping Individuals Get a Higher Education while Reducing Education Debt) Act offers student loan borrowers critical lifelines.
Legislation sponsor Rep. DeFazio said, "An education ought to provide opportunities for young people, not financial burdens."
The proposed legislation touches on refinancing student loans at lower rates, beefing up the Public Service Loan Forgiveness program, and reinstating subsidized loans for graduate students. But importantly, it also addresses undue hardship to broaden the standard for discharge.
Bankruptcy and student loans
The Department of Education is also working on an initiative to address the shortfalls of application of the undue hardship standard. The DoE expressed concerns that borrowers that should be eligible for bankruptcy discharge are needlessly discouraged by the current standards.
If you're struggling with student loans, bankruptcy can help in a couple of different ways. First, if you can achieve partial or total discharge of your student loans, you'll be in much better shape. Second, even if you can't discharge your student loans, you can get your finances under control.
By discharging credit card debt, medical bills, and other obligations, you can free up room in your budget to deal with your student loans while also pursuing Income-Drive Repayment (IDR). To find out more, read reviews then schedule a consultation.
Call +1-919-646-2654 to contact the Law Offices of John T. Orcutt and schedule a free student loan bankruptcy consultation at one of our locations in Raleigh, Durham, Fayetteville, Wilson, Greensboro, Garner or Wilmington.
Resource: