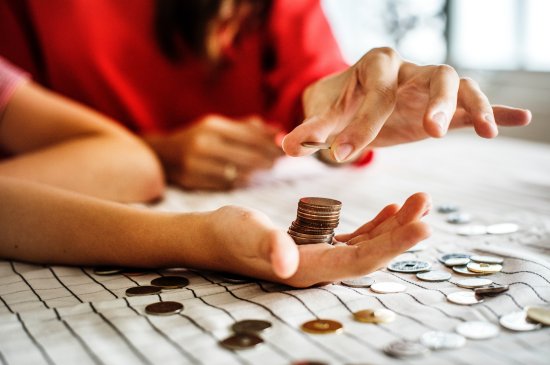 A new survey shows people with student loans are not saving!
Image via Pexels
A brand-new study by nonprofit Student Loan Crisis on behalf of Meet Summer showed some disturbing (but not surprising) facts about this debt dilemma. Let's look at what the survey revealed, what it means for you, and what you can do if you're overwhelmed by student debt.
Survey says… nothing good!
The survey of more than 7,000 student loan borrowers across the US provided a snapshot of excessive debt, limited financial opportunities, and many on the brink of a money meltdown. Here's a summary of some of the findings.
65% of student loan borrowers have no savings or very little (less than $1,000)
Most report high debt-to-income ratio with an average salary of $60k but debt at almost $90k
30% say their student loan payments are higher than their monthly housing cost
Almost 60% say their student loans cost more than their health insurance premium
65% spend more on student loans than on groceries and food for the month
Almost 20% of borrowers are in default on one or more loans
20% said they couldn't make their next loan payment
Almost 45% say they will find it difficult to make their next loan payment
62% have no one to help them with their student loan challenges
Student loans limit life choices
The dollar impact of student loans on your budget may be rough and can cause a ripple effect an all aspects of your life. Almost 60% of borrowers put off making large purchases, and 80% are not saving for retirement as they should.
Close to 60% say their student loans are keeping them from buying a home while more than 40% put off buying a car because of college debt. Another almost 60% say student loan debt is dragging down their credit score and 6% were garnished over student debt.
Career, credit, and personal relationships suffer
In the survey, 10% of respondents said their student loans made them fail a credit check for a job and close to 30% said they couldn't start their own business. Almost 40% say that student debt is holding them back from achieving professional and career goals.
Beyond work and money, close to 90% of borrowers said student debt stresses them significantly. One-third say it's the biggest stress source in their lives. Almost 20% have delayed getting married and close to 30% put off having kids because of student loans. Other say they can't donate to charity or get an apartment they want.
Most also report trouble with loan servicers with 35% unable to get the information they need. Another 57% say their loan servicer changed unexpectedly and they got demands for payment from another company out of the blue.
What can you do about student loans?
For those overwhelmed by student loans, there are options. First, in a crisis, you can temporarily stop payments using deferment or forbearance. Second, you can request an income-driven repayment plan to lower your monthly installments to a more affordable amount.
Third, you can find out if you might qualify for student loan bankruptcy discharge. For some people, it's possible to have your college debt diminished or dismissed in bankruptcy. Courts are increasingly flexible on the interpretation of "undue hardship" which is the standard for debt relief.
In the past, many courts were harsh in how they assessed consumer ability to pay their student loans. Plus, loan servicers are notoriously aggressive in fighting against student loan discharge. But the tide is finally turning and depending on your circumstances - you might qualify for relief.
To find out more about student loans and bankruptcy, read reviews then contact the Law Offices of John T. Orcutt. Call +1-919-646-2654 to schedule a free student loan bankruptcy consultation in Raleigh, Durham, Fayetteville, Wilson, Greensboro, Garner or Wilmington.
Resources: