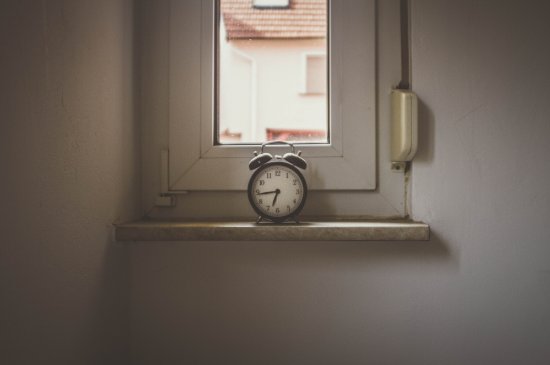 With Wilmington bankruptcy, timing is everything
Image via David von Diemar on Unsplash
With Wilmington Chapter 13 bankruptcy, your case can last anywhere from three to five years. Of course, the shorter the span of your repayment plan, the faster you can get back to life and put your debt problems and bankruptcy behind you. With any bankruptcy case, whether you choose Chapter 7 or Chapter 13, timing is an important consideration to get the best results. Chapter 13 is usually preferable over Chapter 7 if you need to get caught up on your mortgage or car loan, have equity in assets that can't be shielded in Chapter 7, or if your income doesn't qualify for Chapter 7.
How Long Must Your Payment Plan Last in Chapter 13? 
In some cases, a longer Chapter 13 repayment plan is preferable for your Wilmington bankruptcy. Just like with a car loan or mortgage, the longer the payment plan, typically the lower are your payments. But in some cases, you might want to bite the bullet and get done with the plan as soon as possible. With Chapter 13, unlike Chapter 7, there is no means test to see if you qualify. As long as you can afford to make the monthly payments under a repayment plan, your Chapter 13 should be approved.
Chapter 13 is known as a "wage earners" plan because you need a regular stream of verifiable income to qualify. For Chapter 13, your income is examined to determine how much you can afford to pay each month and how long your bankruptcy plan should last. Although it's your Wilmington bankruptcy lawyer that prepares the repayment plan, it must be approved by the Trustee assigned to your case for the judge to green light the bankruptcy to move forward. It's all about your income!
How Income Is Calculated for Chapter 13 Repayment Plans
Your attorney will prepare a schedule showing your income as part of your bankruptcy petition, and the Trustee will verify and approve what they propose – or send it back and tell your lawyer the plan needs to be tweaked before it can be approved. To assess what you can afford to pay and the length of your plan, your income for the past six months is scrutinized. Social Security income doesn't count, but all other sources of income do count, even if it's not taxable income (such as child support).
All your income from the past six months is totaled and then multiplied by two to extrapolate your annual income. From there, the lawyer and Trustee look at the median income for North Carolina compared to the size of your family. If your income is the same (or close) to the median income for your family size, you may be able to be approved for a three year rather than a five-year Wilmington bankruptcy plan to get you out of debt sooner.
North Carolina Median Income and Why Timing Matters
In our state, for a person living alone, median income is $43k. For a household of two, it's almost $56k, and for a three-person home, it's almost $65k and jumps to nearly $73k for a household of four. After that, each additional person adds another $8400. If your income fluctuates and has changed over the past six months, timing can definitely impact the length and amount of your repayment plan. For instance, if you were unemployed but recently got a job, your average income is lower now.
Sometimes, waiting a week versus filing a week earlier can impact the length and amount of your payments. Consult a reputable local Wilmington bankruptcy attorney to discuss your options, income, and timing to get the best results from your Chapter 13 repayment plan. If you can swing it, a shorter repayment period may be preferential and can put your debt behind you faster, so you can move on with a fresh financial start.
To find out more about the benefits of Chapter 13, contact the Law Offices of John T. Orcutt. Call +1-919-646-2654 now to schedule a free Wilmington bankruptcy consultation at one of our convenient locations in Raleigh, Durham, Fayetteville, Wilson, Greensboro, Garner or Wilmington. Also, be sure to read reviews from our clients to find out what to expect during your bankruptcy case and see how we can help you with your debt dilemma.