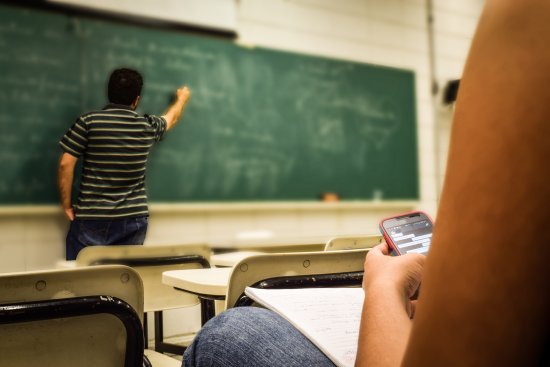 Struggling with student loans in Wilmington?
Image via Pexels
Student loans are a fact of life for most who pursue a college degree. In Wilmington and greater North Carolina, the most recent data from The Institute for College Access and Success shows that 58% of graduates came out of college with debt and the average amount of student loans was nearly $26k. Grads from UNC Wilmington owe $25k, on average, and 60% come out of that institution with loans. If you're struggling with student loans, we've got some ideas including help from employers.
Student Loans Are a Crisis
Americans now owe roughly $1.4 trillion in student loans. It is the largest source of household debt after housing. It's more than all the car loans in America and twice the total of US credit card balances. This debt is problematic based on recent data projecting that almost 40% of borrowers who entered college in 2004 may default on their student loans by 2023. College graduates are consequently delaying marriage, starting families, and buying their first homes, so this affects all corners of society and the economy.
Three Options That Might Help
If you're a Wilmington consumer struggling with your student loans, here's a look at three approaches that may help: Public Service Loan Forgiveness (PSLF), Income Based Repayment (IBR), and employer assistance.
PSLF  
Depending on your career path, Public Service Loan Forgiveness (PSLF) might be a beneficial approach to ditching school debt. PSLF programs allow those working full-time in qualified teaching, public service (police, fire, military, etc.), and other government positions to unload loan balances after making 10 years of qualifying consecutive payments. If you combine PSLF with IBR, you might get even better results.
Income-Based Repayment
There are now four types of income-driven repayment plans available for federal loans. Under most, you'll pay no more than 10% of your discretionary income towards your student loans, and after 20-25 years of repayments, your remaining balances are discharged, although this comes with tax consequences. If you combine with PSLF, you'll get cheaper payments and no tax consequences.
Employer Assistance
If you're not going the public service route with your career, there's still hope for help with student loans. Increasingly, Wilmington companies are offering student loan benefits to their employees as hiring and retention incentives. Employers know that student loans are a growing burden and offering this perk can attract more promising candidates than a similar hike in salary, according to research. Scott Thompson, of student loan assistance app Tuition.io, said student loan debt can trigger "heightened financial stress, which can lead to disengagement in the workplace."
If you're job hunting now and plagued with student loans you can't afford, you might benefit from pursuing a position with a company that offers this benefit. A $100 contribution per month from your employer paid directly towards principal can get you out of debt two years sooner and let you pay $11k less on an average loan balance of $30k.
Just a few of the companies that offer student loan repayment benefits include:
Ward and Smith, a local law firm
Credit Suisse
BP3 GLOBAL
ChowNow
PricewaterhouseCoopers (PWC)
Staples
Powertex group
NVIDIA  
If you're happy with your current job but struggling with student debt, it might be worth discussing with your HR office. Companies tweak benefits programs on an annual basis in most cases, and they might consider your request. For those firms that have a significant number of employees coping with loans, it might be particularly beneficial to them to implement an assistance program. There's strength in numbers, and if you can convince other employees also to request the benefit, you might just succeed.
Another solution to student loans is bankruptcy. If you're behind on payments and facing negative consequences, filing Chapter 13 can help you catch up on past-due payment while finding some breathing room to get on an income-driven payment, consolidate your debt, or pursue other solutions. Chapter 7 bankruptcy can help you shed older private student loans that are in default and credit card and medical bills to make room in your budget for more affordable student loan payments.
For those that are disabled, suffering a chronic illness, or that were defrauded by their school, you might be able to use bankruptcy to lower or discharge student loans with no tax consequences. To find out more, contact the Law Offices of John T. Orcutt to discuss your dilemma. Read recent reviews from clients and then call +1-919-646-2654 to schedule a free Wilmington bankruptcy consultation at one of our locations in Raleigh, Durham, Fayetteville, Wilson, Greensboro, Garner or Wilmington.
Resources:
TICAS data on NC student loans
Income driven student loan programs