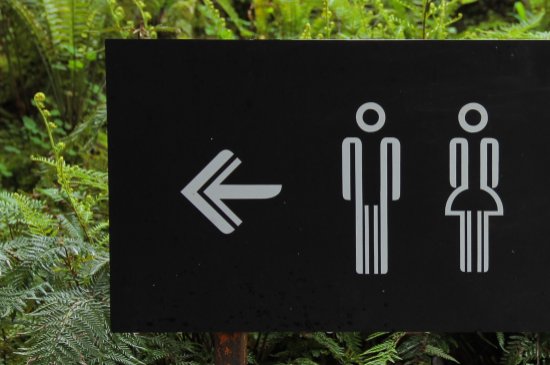 Gender disparity exists in debt
Image by Hafidz Alifuddin via Pexels
Debt is on the rise in America. The economy rebounded, and all aspects of consumer debt are skyrocketing. And with the rising debt loads, an uneasy pattern is emerging. Recent statistics show that there is a significant disparity between debt loads of males versus females. Women carry more debt than men from their 30s to their late 60s.
Numbers don't lie
Available data from research by Credit Sesame shows that women carry more debt than men, on average, in car loans, student loans, credit card debt, and medical bills. It's pervasive and consistent. Women are deeper in debt than men.
Credit Sesame analyzed data from more than eight million members to produce this insight which is both stunning and concerning. The credit service found women not only have higher debt loads than men, but the debt also stays with them longer.
Double debt for women
The Credit Sesame research found that by the time they reach their 30s, the average woman has almost 50% more debt than she did in her 20s. After leaving college or embarking on a career in the mid-20s and beyond, more debt is common.
However, when compared with the debt loads for men of the same age, the stats are greatly differentiated. The research found that, on average, by the time they reach their 30s, men carry just 23% more debt than they did in their 20s. That's a shocking gender debt disparity.
Debt lingers for women
The research is also disturbing when it comes to longevity of debt. Women maintain debt at consistent level into their 50s. They have neither more nor less debt despite advancing in their careers. As we age, we usually have less debt, and more equity but not when we parse the data by gender.
Men, however, experience a debt drop of at least 8% by the time they reach their 50s. And once in their 60s, men experience up to a 16% drop in debt loads compared to the decade prior while women's debt diminishes in the same period by just 2%.
All this means that women not only carry more debt but also for a lot longer. What's driving the inequity?
The gender wage gap persists
Women have long been paid less than men. Although the wage gap varies by career field, education, and geography, on average, women earn about $0.72 on the dollar compared to men. A study from the Pew Research Center dug into gender wage differences.
The non-profit found that it takes 44 more work days for women to make as much as men did in 2015. That's quite a wage gap. There are other factors at play including women being more likely to take off time to raise children, but that doesn't explain it all.
Bankruptcy is gender-blind
For women stuck with unmanageable debt (or men), Greensboro bankruptcy may be the debt intervention you need. There are two consumer options for bankruptcy - Chapter 13 and Chapter 7. The former is a debt repayment plan to get you back on track.
Chapter 7 is a rapid debt relief option that knocks out most unsecured debt like credit cards, medical bills, and personal loans. Even if some debt remains, filing bankruptcy can help create breathing space to tackle the rest.
In the fight to keep your head above water financially, every advantage can help. Greensboro bankruptcy offers life-changing benefits to free you from unaffordable debt, stop debt collector harassment, and restore your peace of mind.
To find out if bankruptcy is the best solution for you, consult a reputable North Carolina bankruptcy attorney.
Read reviews from our clients, then contact the Law Offices of John T. Orcutt. Call +1-919-646-2654 for a free Greensboro bankruptcy consultation in our offices in Raleigh, Durham, Fayetteville, Wilson, Greensboro, Garner or Wilmington. 
Resources: