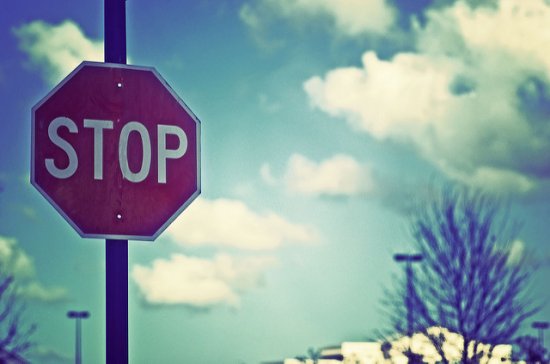 Want to stop debt collectors? Here's how!
Image Source: Flickr User Fe Ilya
Whether you file Chapter 7 or Chapter 13, the goal of North Carolina bankruptcy is debt relief. But one of the most life-changing aspects of NC bankruptcy is the automatic stay.Today, we take a look at this powerful feature of both Chapter 7 and Chapter 13 bankruptcy and what it could do for you.
What Is The Automatic Stay?
The automatic stay kicks in as soon as your Chapter 7 or Chapter 13 bankruptcy case is filed. Basically, it puts a stop, in most circumstances, to creditors trying to collect what you owe. It is guaranteed under US Code section 362 (a) and can stop foreclosure, repossession, and even creditor lawsuits filed against you in court. This stay also means that debt collectors and creditors cannot call you, write you, or pursue any efforts to collect on debts.
Can Anything Stop The Automatic Stay?
The short answer is yes, some events can end the stay. First, a creditor can appeal to the bankruptcy court and ask that the stay is lifted—usually so they can take an asset associated with the debt. This usually happens with a home foreclosure or vehicle repossession. Second, the court can limit your automatic stay if you're a repeat bankruptcy filer. This happens with Chapter 13 when someone might file a case, fail to make payments, see the case dismissed, and then refile again later, perhaps multiple times.
Can Creditors Stop The Automatic Stay?
Sometimes, creditors might ask for relief from the automatic stay for another reason besides trying to regain an asset that collateralizes a debt. If there is debate over the amount owed or whether you owe a debt at all, a creditor might ask to step outside of the automatic stay to consider and resolve these questions. Creditors might also ask for an exception to pursue a co-signer on the debt who is not a party to the bankruptcy, such as if a husband and wife share the debt but only one filed bankruptcy.
Are There Any Other Exceptions To The Automatic Stay?
Yes. Bankruptcy won't help you with child support or alimony. If you're in the middle of a court case about either of these matters, then filing Chapter 7 or Chapter 13 won't stop debt collectors and won't change what you owe. So, if you're due in court to deal with an ex-wife, ex-husband, or ex-partner over a divorce or child custody matter, know that the automatic stay won't be able to help you.
What About Income Taxes?
There is good news all around about state and federal income tax when it comes to Chapter 7 and Chapter 13 bankruptcy. The automatic stay will help stop the revenue department of North Carolina and the IRS from collecting tax debt. However, if you are under audit or undergoing a process of determining how much tax you owe, that can continue while in bankruptcy. In some cases, bankruptcy may also discharge some older tax debts and can send you notices about amounts due.
How Does A Former Bankruptcy Filing Affect The Stay?
If you filed a bankruptcy case that was dismissed in the year prior to filing your current bankruptcy, you could lose your right to an automatic stay, or your automatic stay might be terminated within 30 days instead of the usual 90 days. To combat this, you can try and prove to the court that your bankruptcy was filed in "good faith" and that you were not trying to game the system.
To find out more about the benefits of the automatic stay and North Carolina bankruptcy, contact the Law Offices of John T. Orcutt today. Call +1-919-646-2654 now for a free consultation at one of our locations in Raleigh, Durham, Fayetteville, Wilson, Greensboro, Garner or Wilmington.