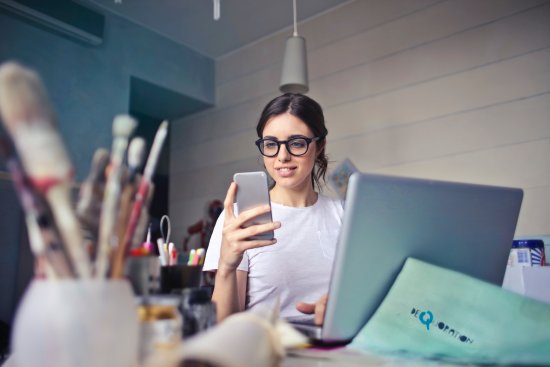 Save your small business with Greensboro bankruptcy
Image by bruce mars via Pexels
Starting and running a small business in Greensboro requires you to wear many hats. You're the owner, operator, manager, salesperson, and the accountant. Not only that, but the line between your personal and business funds can get blurry, and you may commingle funds. It's very common for small business owners to guarantee debt personally and to put personal assets at risk.
Most small businesses are sole proprietorships. As a sole proprietor, you don't have the legal shield that goes with a corporate structure. You and your business as seen as the same under the law. So, if your Greensboro small business is struggling, your personal funds and assets are at risk. Your creditors can pursue you personally if you fall behind on business debts.
If your small business falls behind on debt and you know the situation is non-recoverable, Chapter 7 can wipe out business debt, protect your assets, and allow you to start again. But if you think you can keep the doors open and continue, Chapter 13 might be the answer because it gives you time to catch up on debts and right the ship.
Who Can File Chapter 13 Bankruptcy? 
Only individuals can file for a Chapter 13 bankruptcy. If you own a partnership, corporation, or a Limited Liability Company (LLC), this option is not open to you. A sole proprietor, on the other hand, can file a Chapter 13 bankruptcy to catch up on secured debt like equipment loans and reduce unsecured debt like corporate credit cards. It also helps reduce personal debts at the same time.
How Greensboro Chapter 13 Can Save Your Small Business
Chapter 13 is known as a reorganization bankruptcy because it lets you get control of your debt. In most cases, you can keep your assets and pay back your debts through a repayment plan. Choosing Chapter 13 lets you protect business and personal assets while keeping the business running and reorganizing your debts.
How Chapter 13 Works
Chapter13 puts you on a repayment plan that lasts three to five years while you continue running your business. The repayment plan is aimed at your secured debt including business loans for assets, and your mortgage and auto loan (if you're behind on those too). You will likely have to pay some portion of your unsecured debt as well (credit cards and medical bills).
The percentage of your unsecured debt you pay depends on your income and ability to pay. You may pay 100% of your unsecured debt or as little as pennies on the dollar. When you finish a Chapter 13 bankruptcy, you'll be caught up on debt and in a much better position to carry on with your business and personal life without the stress of being delinquent on obligations.
Advantages of Greensboro Chapter 13
A Chapter 13 bankruptcy offers many benefits including: 
If you don't qualify for Chapter 7 but need debt relief 
You need to protect personal assets that you can't in Chapter 7
You need time to catch up past due income taxes, child support, or alimony
Disadvantages of Chapter 13
Even with its many advantages, Chapter 13 also has its downsides such as:
Can only be used by sole proprietors and individual consumers
Takes commitment and sacrifice to pay the plan for three to five years
Requires you devote all disposable income to debts and live on a strict budget
If your Greensboro small to mid-sized business is struggling, and you're a sole proprietor, Chapter 13 could save your business, protect your personal assets, and keep the doors open and running as normal. To find out more about using Chapter 13 bankruptcy to salvage your business, read reviews, then talk to a local bankruptcy attorney for advice.
Contact the Law Offices of John T. Orcutt today. Call +1-919-646-2654 for a free Greensboro bankruptcy consultation at one of our locations in Raleigh, Durham, Fayetteville, Wilson, Greensboro, Garner or Wilmington.