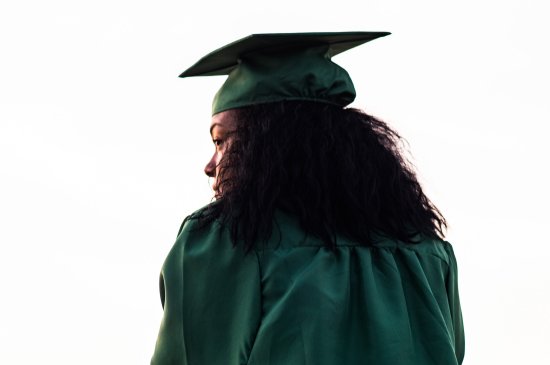 Student loan solutions to fraud
Image by Andrew Hunter via Unsplash
There's a special type of student loan forgiveness targeted at people with college debt that were done wrong by their school. It's called a "borrower defense to repayment" and allows you to request cancellation of your student loans. Even better, if you qualify, you can get back payments you made on the student loans. Here is what you need to know about this one-of-a-kind program and whether it could benefit you.
Guidelines for loan forgiveness and cancellation
In 1995, a regulation was enacted allowing student loan borrowers to fight back against student loans when the schools misled them or violated certain other state laws. The law mandates that if the borrower can prove under state law where they reside that the school defrauded them, federal loans may be canceled.
So, that means there's some disparity in the enforcement of this federal regulation based on the laws in North Carolina. The intent is to show that you were misled in a way that encouraged you to take student loans. Perhaps you were told misleading employment figures or were lied to about school cost, credit transfers, and job opportunities.
It's also important to know that only Direct federal loans are eligible for this fraud discharge. Not eligible are Perkins, Unsubsidized Stafford, Stafford, Parent PLUS, and consolidated loans. More than 15,000 consumers have seen student loans discharged under this program. Depending on your circumstances, it might be a solution for your school debt.
The Department of Education reports that these are the top institutions generating the most student loan borrower defense to repayment claims:
Adtalem Global Education schools
Carrington College-Sacramento
Chamberlain College of Nursing
DeVry University
DeVry College of New York
Keller Graduate School of Management
Ross University
Alta Colleges schools
Redstone College
Westwood College
Apollo Education Group schools
University of Phoenix
Western International University
Career Education Corporation schools
American InterContinental University
Briarcliffe College
Brooks Institute
Colorado Technical University
Harrington College of Design
Le Cordon Bleu College of Culinary Arts
Missouri College
Sanford-Brown College
Education Management Corporation schools
The Art Institutes
Argosy University
Brown Mackie
South University
Globe Education Network schools
Broadview University
Duluth Business University
Globe University
Institute of Production and Recording
Minnesota School of Business
Graham Holdings schools
Kaplan Career Institute
Kaplan College
Kaplan University
TESST College of Technology
InfiLaw Corporation schools
Arizona Summit Law School
Charlotte School of Law
Florida Coastal School of Law
Also: American Career Institute, ITT Technical Institute, and Daniel Webster College.
Student loan debt in bankruptcy
Another option for embattled student loan borrowers to consider is bankruptcy. If you're weighed down by student loans, credit card debt, medical bills, and more, then Chapter 7 or Chapter 13 bankruptcy might help. Ideally, bankruptcy is a solution for someone with a lot of debt, beyond student loans. But if you're drowning in student loans, you're likely struggling with other bills, too.
With bankruptcy, you must usually prove undue hardship to get student loan discharge. This means that if you repay the loans, you can't maintain a decent standard of living for you and your dependents. However, what that means is open to interpretation by the courts. Some courts are more flexible while some are more rigid.
Adversary Proceeding required
When you file North Carolina bankruptcy, your student loans aren't automatically part of the case. You must file a separate action called an Adversary Proceeding. This is a motion that's an accessory to your bankruptcy case. It sues your student loan servicer(s) to get relief from your debt. That may sound strange, but it's how the law works.
This step costs a little more, but of those who ask for help, roughly 40% see a reduction or elimination of their student loan debt, so it might be worth it. Whether you qualify depends on your unique circumstances, so talk to a reputable North Carolina bankruptcy lawyer who knows the student loan ropes.
Read reviews from our clients, then contact the Law Offices of John T. Orcutt. Call +1-919-646-2654 for a free student loan bankruptcy consultation at one of our locations in Raleigh, Durham, Fayetteville, Wilson, Greensboro, Garner or Wilmington.
Resources: