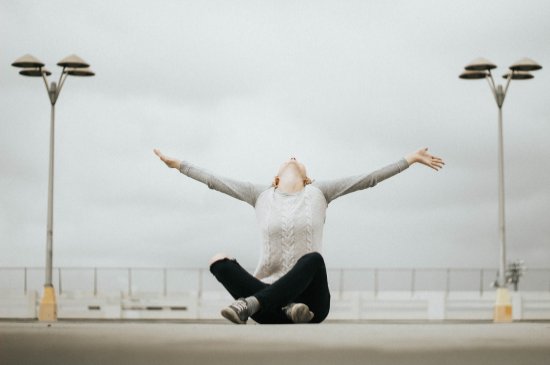 A successful Chapter 7 Wilmington bankruptcy case can be life-changing
Image via Ariel Lustre on Unsplash
Wilmington bankruptcy can be life-changing in the way that it helps deal with debt. There are two types of consumer bankruptcy, Chapter 13 and Chapter 7. While Chapter 13 bankruptcy takes three to five-years, you can be done with Chapter 7 in just a few months. In addition to the time differential between the two bankruptcy chapters, there's also a difference in the type of debt relief you'll realize. Here is what you can expect if you choose Chapter 7 and how your case should conclude.
Liquidation or "Straight" Bankruptcy
Chapter 7 bankruptcy is known as liquidation or straight bankruptcy. It's called liquidation because if you have assets of significant value, they can be sold off to pay your debts. However, in most Chapter 7 Wilmington bankruptcies, you can keep your assets. North Carolina offers bankruptcy exemptions to shield a reasonable amount of assets. So the first thing to know is that you should come out of your Chapter 7 bankruptcy with many assets intact and untouchable by your creditors.
These include:
$35k of equity in your home or up to $70k if you file as a couple
$60k of home equity if your spouse died and you're age 65 or older
$3,500 in auto equity calculated as the market value less any car loan (if applicable and if the car was purchased at least three months before filing bankruptcy)
Qualified retirement accounts are fully exempted
Burial plot value can be protected if you're not using the home exemption
$5k for household goods, clothing, personal items, etc. plus another $1k for each additional person in your household capping at a maximum of $9k
Funds from a personal injury or wrongful death case (with some minor exceptions)
$25k in qualified college savings (some exceptions apply to funds added in last 12 months)
$2k in tools and professional implements required for work
Wages earned but not paid for the 60 days before filing
Unemployment and workers comp payments
Veterans benefits
Alimony and child support (in most cases)
$5k wildcard exemption (if you didn't use the entire $35k/$70k of homestead exemption)
Secured Debt After Chapter 7
If you have a Wilmington mortgage, how it will be affected by your bankruptcy cases depends on your payment status when you filed the case. If you're delinquent on your mortgage, you can't use Chapter 7 bankruptcy to shed that debt. However, you can use it to stop a foreclosure for 90 days (in most cases) which can give you time to arrange a sale, short sale, or surrender the property back to the lender and make arrangements to move into a rental property.
With an auto loan, whether or not you're delinquent also matters. If you're current on your mortgage and auto loan payments, you should be able to keep the loans even after bankruptcy. However, if you're behind on a loan you can't afford, you can release the asset (home or vehicle) back to the lender and move on after bankruptcy without the unaffordable loan dragging you down. However, you cannot keep an asset after Chapter 7 if you're delinquent and don't work out a deal, sell, or refinance.
Credit Cards and Medical Bills Are Gone 
Unsecured debt including credit cards and medical bills can be fully discharged in Wilmington Chapter 7 assuming you didn't fraudulently rack up debt with the intent to discharge in bankruptcy. Also, signature loans, such as a personal loan with no collateral can be wiped out in this type of bankruptcy. Older income tax debts, both state and federal, can be discharged in many cases. Student loans may be discharged in bankruptcy but require an additional step called an adversary proceeding.
If life without credit card debts, medical bills, and debt collectors calling appeals to you, why not talk to a reputable local lawyer to find out if bankruptcy can help you. Contact the Law Offices of John T. Orcutt today. Call +1-919-646-2654 now for a free Wilmington bankruptcy consultation at one of our convenient locations in Raleigh, Durham, Fayetteville, Wilson, Greensboro, Garner or Wilmington. Also, check out reviews from our satisfied clients to see what you can expect from your Chapter 7 bankruptcy.