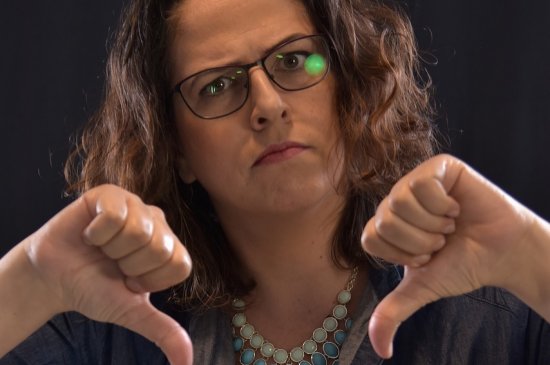 Yes, your bankruptcy petition can be rejected
Image by Rickey123 via Pixabay
Filing bankruptcy is not something people look forward to, and most want to avoid if possible. However, drowning in debt is a much worse alternative. When you're tired of living paycheck to paycheck and dodging debt collectors, bankruptcy can help. But what do you do if the court rejects your Wilmington bankruptcy petition?
What triggers bankruptcy rejections?
Bankruptcy debt relief can be significant and sweeping, but not every petition will make it from filing all the way to discharge. If you choose Chapter 13 bankruptcy and don't make your payments, your case will be dismissed, but with either Chapter 13 or Chapter 7, you can also see your bankruptcy rejected for many reasons. Here's a look at what can see the court kick your case:
1 - Attempted fraud: If you transferred property or assets before you filed Wilmington bankruptcy to try and hide it from your creditors or the bankruptcy Trustee, your petition might be rejected. You should never try and cheat the court because you can wind up facing criminal charges as well.
2 - Making false statements: Your bankruptcy petition may be dismissed if you make false statements in your petition or court. If your dishonesty is discovered, the court can reject your petition. Not only that but lying to the court is a criminal offense and can land you in hot water.
3 - Failing the means test: Your Chapter 7 petition may be rejected if the court feels that you don't meet the rigors of the Means Test. If you earn more than the median income for North Carolina, the court may examine your income, decide that you can afford to pay your bills and reject your case.
4 - Your repayment plan isn't feasible: With Chapter 13 bankruptcy, your lawyer works up a repayment plan and presents it to the court. Your petition may be rejected if the Trustee or judge assigned to your case determine that you can't afford your repayment plan.
5 - Failure to obey mandates of the court: You must take two courses as part of your bankruptcy case. Failure to complete these courses will trigger a rejection. If you fail to attend the Meeting of Creditors or don't submit requested documents, the court can kick your case.
The bottom line is that you must obey the law, be transparent and honest with your lawyer and the court, and do what the court tells you to do. If you fail in any of these aspects, your bankruptcy petition can be rejected.
What can you do if the court rejects your bankruptcy petition?
A rejected Wilmington bankruptcy petition is not the end of the world. You have two options after a rejection: you can refile the case or appeal the decision. If you made an error in your petition, refiling the case may be the way to go. This time, be sure to disclose all information to your bankruptcy attorney so they can represent you to the best of their ability.
If you broke a rule, missed a meeting, or didn't submit requested paperwork, be prepared to do what you must when you refile. For those who choose to appeal the decision, you might be able to change the court's mind. Whatever you decide, it's important to work with your lawyer to put your best foot forward. Your Wilmington bankruptcy attorney cannot do their job without full disclosure from you.
The petition your lawyer files on your behalf is based on information you provide. If you don't reveal all the facts of your case, hide information, or try and hold back assets, they can't do their best work for you. Plus, you don't want to wind up in trouble for lying to the bankruptcy court. Bankruptcy debt relief is life-changing, but you must play by the rules.
To find out more about the benefits of bankruptcy, contact the Law Offices of John T. Orcutt. Read reviews from clients, then call +1-919-646-2654 now to schedule a free Wilmington bankruptcy at one of our locations in Raleigh, Durham, Fayetteville, Wilson, Greensboro, Garner or Wilmington.