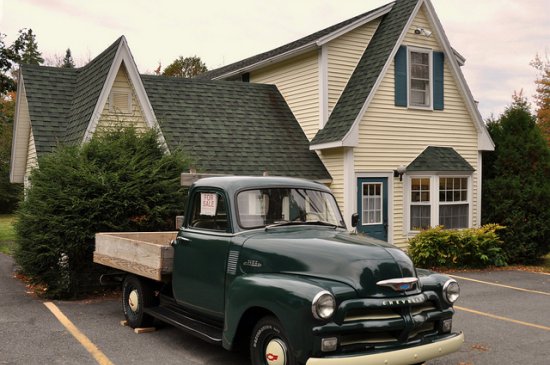 FInd out about protecting assets in Wilmington bankruptcy
Image Source: Flickr User Rob
When you're ready to consider Wilmington bankruptcy, your mind is on your debts, not your assets, but assets become important when you decide what type of bankruptcy to file, what you hope to get from the bankruptcy, and whether or not you want to retain assets with little or no value. The value of your assets in relation to your debt and income, along with available exemptions determine whether you can keep assets during your bankruptcy.
Treatment of Assets in a Liquidation Bankruptcy
One type of Wilmington bankruptcy is Chapter 7, also called a liquidation bankruptcy. This chapter allows for sweeping debt relief including all credit cards, medical bills, old utility bills, some old tax debts, and signature loans. Debt not attached to an asset is unsecured and is handily dealt with in Chapter 7 bankruptcy with a few exceptions such as student loans, which requires additional work to request relief.
In Chapter 7, debt associated with an asset is trickier. For instance, your mortgage and car loan are secured debt that has a lien on the asset. If you're behind on your payments and can't catch up, it can be difficult to use Chapter 7 and still keep the assets. But when it comes to things you own outright, there are many approaches to preserving the assets. The first place to start is North Carolina bankruptcy exemptions.
North Carolina Bankruptcy Exemptions
Exemptions allow you to protect a reasonable amount of assets so that you can live a normal life after bankruptcy. If you own your home and are current on payments, it shouldn't be at risk in bankruptcy so long as your equity doesn't exceed the state threshold. Equity is the value of your home minus the value of your mortgage. If you're filing as an individual, you can shield $35k of equity in your home. Filing as a couple, you can protect $70k of equity.
If you're older than 65 and your spouse has passed, you can shield $60k. If you don't use the homestead exemption, you can protect burial plots that are owned. You can protect $3500 in vehicle equity. If your car is wholly owned, it must be worth this amount or less (unless you have a wildcard exemption). If you have an auto loan and the value minus the loan is $3500 or less (and you're current on payments), you should be in good shape.
There's $5k in exemptions you can use to shield clothing, household goods, furniture, appliances, etc. On top of that, you get another $1k in exemptions for each dependent in your household maxing out at $4k. College accounts up to $25k can be protected in Wilmington bankruptcy, also. Tools and other assets you use for your work are protected up to a $2k limit. Qualified retirement accounts are also shielded.
There's also an available wildcard exemption of up to $5k. If you didn't use the maximum $25k/$70k homestead or burial exemption, you could use $5k or the lesser unused amount to protect any other asset you wish to shield. The only limit is that you can't protect assets obtained within the three months before filing your Wilmington bankruptcy.
Will You Lose Assets in Bankruptcy? Maybe, Maybe Not
It's not fair to allow you to keep items of excessive value if you can't pay your debts. In most cases, though, you can keep what's fair and reasonable, and that won't make a significant impact on your life. If you have assets that are worth more than what you can protect in Wilmington Chapter 7 bankruptcy, you might need to use Chapter 13 instead since you have more latitude about assets with a repayment bankruptcy than a liquidation bankruptcy.
To find out more about how bankruptcy works and what you can protect, contact the Law Offices of John T. Orcutt. Call +1-919-646-2654 now for a free Wilmington bankruptcy consultation at one of our locations in Raleigh, Durham, Fayetteville, Wilson, Greensboro, Garner or Wilmington and be sure to read reviews from our satisfied clients to get an idea of the results you can expect.