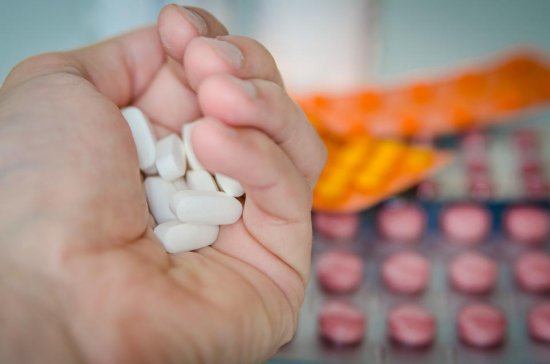 Medical costs are on the rise again in Wilmington
Image Source: StockSnap.io
It's getting costlier to stay healthy in Wilmington, North Carolina. In addition to significant increases in Affordable Care Act coverage premiums, the costs of medical care are on the rise. Increased costs can lead to significant problems for Wilmington consumers. Being insured is no barrier to medical debt. Here is a look at what medical debt can do, according to our Wilmington bankruptcy attorneys, to your life, your credit score, and your finances and how bankruptcy can help.
Some ACA Policies Doubled
Although the average increase in Obamacare premiums from 2016 to 2017 in was North Carolina was around 25%, for many, it was much greater. Some individuals had to drop or lower their coverage because their premiums doubled. Not only that, but many carriers have left the Wilmington market completely leaving no choice in providers only a choice in plans. For many in North Carolina, Blue Cross is the only option.
For 2017, policies by age, on average, are $311 a month for a 30-year-old. It's now about $350 a month if you're 40 for ACA coverage. If you're 50, the plan is near $500 a month and, if you're 60, premiums are near $750 a month, and that's for the lowest tier of coverage - the Bronze Plan. If this is all you can afford, you'll also face the highest deductible, averaging $6,000 per person.
Too Costly to Use Coverage?
One of the common complaints among consumers is that they can't afford to use their coverage. With a $6,000 deductible, unless a service is covered under guaranteed services, you'll pay 100% out of pocket until you hit that $6,000 mark. That's another $500 a month out of pocket on top of the ACA policy premiums. That brings your total cost of using services up significantly and can double the cost.
What is true is that those that are sickest see value from their coverage. You often see stories about how the insurance coverage saved their life. If you have cancer or another serious illness, you can get your money's worth out of your coverage. For others, there may be a choice between debt or going without services or medications. For those with significant premium assistance, it's much more affordable.
How Medical Debt Affects Your Life
If you go in for a doctor visit that requires the use of your deductible, you may be turned away if you can't pay the amount up front. But if you are admitted to the hospital for an emergency, you won't be turned away and can come out of the ordeal with a $6,000 bill to pay for services to meet the deductible then a percentage of services after the deductible. You can check out owing thousands from even a short stay.
As a Wilmington consumer, if you don't pay your hospital or doctor bill right away, there should be no immediate impact of the debt on your credit score. However, if you don't pay or work out an arrangement, the medical provider will assign your debt to a collection agency, and that will result in a negative entry on your credit report that can drastically lower your credit score.
Medical debt can also cause stress, which can impact your health, ability to work, and quality of life. Wilmington residents that owe past-due medical bills may face harassing calls from debt collectors, threat letters, and litigation from the unpaid debt. Owing debt you cannot afford to pay is an uncomfortable circumstance, but there are options. Bankruptcy can help you deal with debt.
How Bankruptcy Helps With Medical Debt
Because medical debt is unsecured, it can be discharged 100% in bankruptcy depending on the type of bankruptcy you file, your income, and other debts. If you choose Chapter 7 bankruptcy, unsecured debt, including medical bills, credit cards, personal loans not secured by an asset, and some old tax debts, can be discharged in full. Most Chapter 13 repayment plans allow you to pay less than the full amount of medical bills and other unsecured debt. Continue reading about Chapter 7 & Chapter 13 bankruptcy on our blog.
To find out more about dealing with medical debt, contact the Law Offices of John T. Orcutt for a free Wilmington bankruptcy consultation. Call +1-919-646-2654 now for a free appointment at one of our locations in Raleigh, Durham, Fayetteville, Wilson, Greensboro, Garner or Wilmington.
Resources:
North Carolina choices narrow for ACA