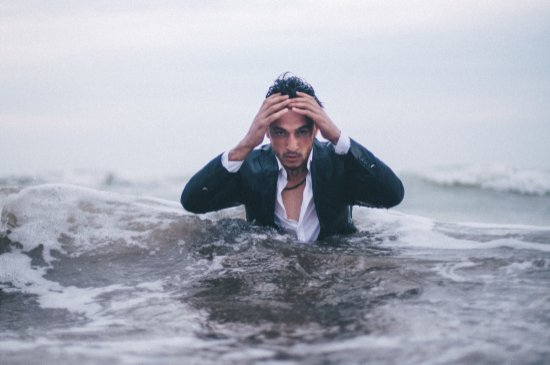 Drowning in student loan debt?
Image by Mubariz Mehdizadeh via Unsplash
In the last ten years alone, outstanding student loan debts in the US have exploded and currently stand at nearly $1.5 trillion. Costs of higher education are rising unreasonably. The average loan balance of graduates is higher and increasingly, more grads emerge from college in debt.
To make things worse, some grads see their loans balloon by double, triple, quadruple, or more. The standard student loan repayment is 10 years. If you can afford to pay your loans off under these terms, you won't see this tangle. However, if you can't pay the debt on this schedule, interest can pile up and things may spiral out of control.
Here are some reasons student loan balances can spike:
1 - Forbearance or Deferment
When you can't afford your payments, one of the options is to apply for temporary postponement of payments. While this solves an immediate problem, it can create long-term issues. Both deferment and forbearance temporarily stop your loan payments for a cause.
With a deferment, loan payments stop, and the government covers your interest payments for you so that you come out of the plan with the same principal balance. With forbearance, interest accrues and if you don't pay it, it piles up and increases the principal.
That means you'll pay interest on top of interest and if you have multiple forbearance terms, you loan balances can quickly skyrocket, even doubling or tripling. To avoid this outcome, if you must take forbearance, try and pay the interest to avoid the balance hike.
2 – Income-driven repayment
Another option for those who can't afford the standard student loan payments is to pursue a repayment plan predicated on your income. Your loan payments can be as little as 10% of your disposable income.
The repayment term, depending on the IDR plan you choose, is 20-25 years. If your payments don't cover the interest that accrues each month, your balances will increase, even though you're making payments.
At the end of the 20-25 years of payments, the remaining amount is forgiven. By then, your loan balance may have quadrupled (or more). The problem is that the amount discharged is treated as taxable income and you'll face a hefty tax bill.
3 – Loan rehabilitation
Student loan rehabilitation has been described as one of the worst payment choices open to a student loan debtor. When your loans fall into default (meaning you've not made a payment for nine months or longer), you need a way out.
With rehabilitation, you make a defined number of on-time payments and then you're allowed to put your loans into an income-driven plan to make them more affordable and the negative item is removed from your credit report.
However, collection costs up to 25% can be tacked onto the principal and up to 40% on Perkins loans. That can raise balances disastrously high. This option is fraught with failure, so much so that one in three who try rehabilitation fall back into default.
4 – Default
As mentioned above, default can be disastrous for loan balances. When you first miss a payment (or two), you go delinquent on student loans, but after 270 days of no payments, you're in default. Not only will collectors for your federal loan servicer get aggressive, but your balances will boom.
It's hard to get out of default, but it can be done. For many, though, the damage is already done and you'll see that $30k in student loans has become $45-$100k (or even more) depending on collection costs and how long you remain in default.
Options for student loan debt
When you first realize that you can't make your federal student loan payments, temporarily using forbearance or default makes sense. From there, getting onto an income-driven repayment plan can make your debt manageable.
If the problems causing your financial distress are a chronic illness, prolonged unemployment, disability, advanced age, or the inability to earn more than a meager living, you might find relief in bankruptcy. Student loans can be diminished or discharged in bankruptcy if you meet certain conditions.
It's not automatic and requires an additional process called an adversary proceeding. Very few bankruptcy filers with student loans (less than one-tenth of one percent) ask for relief. Of those who seek assistance with student loans in bankruptcy, 40% enjoy some measure of success.
If you're struggling with student loans, come for a consultation with the experts at the Law Offices of John T. Orcutt. Read reviews from our happy clients, then call +1-919-646-2654 now for a free student loan bankruptcy consultation at one of our convenient locations in Raleigh, Durham, Fayetteville, Wilson, Greensboro, Garner or Wilmington.